College students and new technology come hand in hand. The sea of laptops we see in the library proves just how much we rely on new word processors and digital resources, rather than the old-school method of pen, paper, and book. A new smartphone app can become a millennial's best friend, especially when it's innovative, useful, and easy to use. With our love for new tech, study apps are becoming more and more popular with students wanting to expand and improve the ways in which we prepare for exams and complete our coursework. Everyone has their own methods of learning, so thankfully there's a whole variety of different apps suited for different needs. Here's some of what we think are the best.
RefMe
How does it help? It quickens the time-consuming task of referencing.
When you're writing an essay, the most tedious part is always having to finesse your references and the source bibliography. Have you ever wished there was an easier and quicker way than having to research and write up each citation word for word? Well now there is… 'RefMe' scans a book's barcode to give you the full citation format. This will speed up the process!
Study Blue
How does it help? It provides an online platform for you and your struggling classmates.
If you like the company of classmates when you're studying, then download 'StudyBlue'. It's an online space for you to upload study resources and other helpful learning materials for you to share with others. You connect with fellow users to gain access to other people's shared information and resources, and you can also create electronic flashcards and quizzes to practice with.
Dragon Dictation
How does it help? It gives you a well-needed break from writing.
Studying often feels like prolonged and painful sessions of typing or writing things over and over again - so if you want a change, download 'Dragon Dictation'. It uses speech recognition to convert everything and anything you say into digital wording. You can then use these words in any way you like. Sometimes saying things out loud can help you articulate and understand a subject with far greater success, so give this spoken word method a go.
Evernote
How does it help? It systematically structures your notes.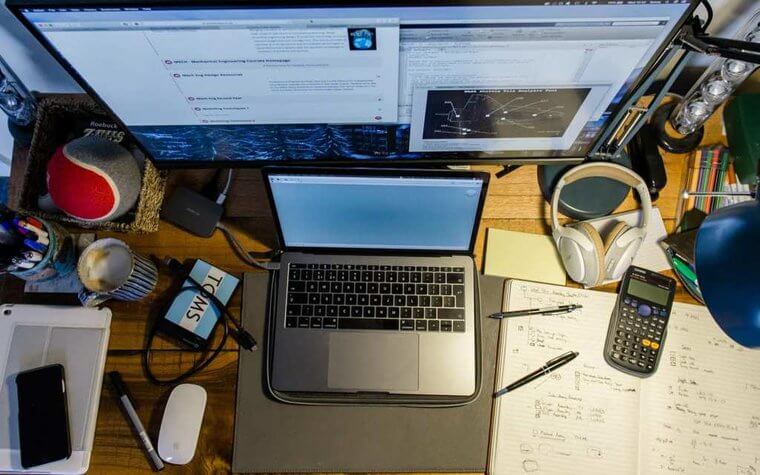 When you have endless pages of notes and various folders of work, the collection of your study materials can get a bit confusing and muddled. So, if you're not a pro in organization, then we suggest using 'Evernote' to create, edit, store, and share all of your information you've accumulated over your study period. There are also cool features that enhance the quality of your note-taking, like easy links, checklists, and attachments.
XMind
How does it help? It's a software that helps you to get your creative juices flowing. If you're more of a visual learner, or you study a course that requires creativity, then check out 'XMind'. It's a software that helps create quick, effective and visually-appealing mind-maps and brainstorms. There are also elements that help storm ideas, clarify your thinking, manage your input of information, and promote further creative thinking.
If any of these apps or software sound like they could be hugely beneficial to you, don't hesitate. They could be what you've been waiting for to make your study periods more useful.