Libraries… we only seem to go in them when we're a week away from a deadline for a project we've yet to start. They're a safe haven intended to fill us with all the knowledge we could want to learn in a short space of time. While we often don't appreciate these places because we're too busy stressing about work, they can be some of the most beautiful buildings in the world. If we stop for a second to admire where we are, we could be blown away by what we discover.
Harper Memorial Library
If you're in need of books, this library at the University of Chicago won't be of much help to you. However, if you need a gorgeous place to buckle down and study, this is the place to go. The Harper Memorial Library, built in 1912, will have you feeling like you're in the hallowed halls of Cambridge or Oxford thanks to its ornate design. The architecture was inspired by two of Britain's greatest teaching establishments, and it shows from the minute you step inside.
Cook Legal Research Library
Another library evoking the architecture of the Brits, this establishment at the University of Michigan Law School is reminiscent of the country's cathedrals. It's grand design, which features stained glass windows and high-reaching towers, will likely take away the breath of many of the students studying here. The architecture definitely deserves to be appreciated, especially with the intricacy of its ceiling, even though students ought to be focusing on their work. The Harper Memorial Library was reportedly the inspiration behind this building, so it's no wonder it also looks like it belongs in Britain.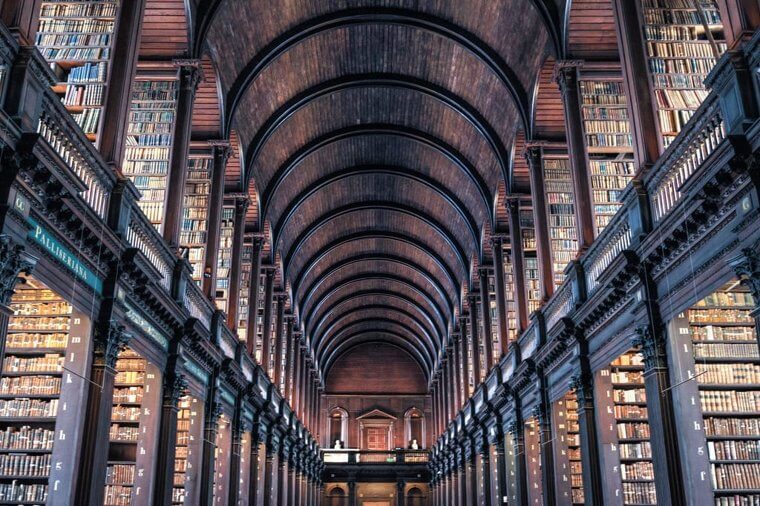 Fisher Fine Arts Library
One glance at this building from the outside and you probably wouldn't think it's a library. This establishment on the University of Pennsylvania campus looks more regal than anything, with its exterior highly reminiscent of a castle. Things aren't much more different on the inside, although the building serves its primary function as a place of learning amazingly well. You'd be forgiven for thinking you'd entered somewhere that looks quite like Hogwarts, but that's makes studying here more exciting. Plus, with natural light being an essential part of the building's design, you never have to spend too long staring at blank walls when you should be working.
Klarchek Information Commons
When people think of libraries, they probably imagine stuffy rooms lined with dozens of bookcases. While a lot of them do look like this, there are some college libraries in the United States that break away from the norm. Loyola University in Chicago does precisely that with its library that prioritizes beauty over boredom. The expanse of windows looking out onto breathtaking views makes every study experience one to remember. However, we can't promise you won't get distracted looking out onto Lake Michigan all the time.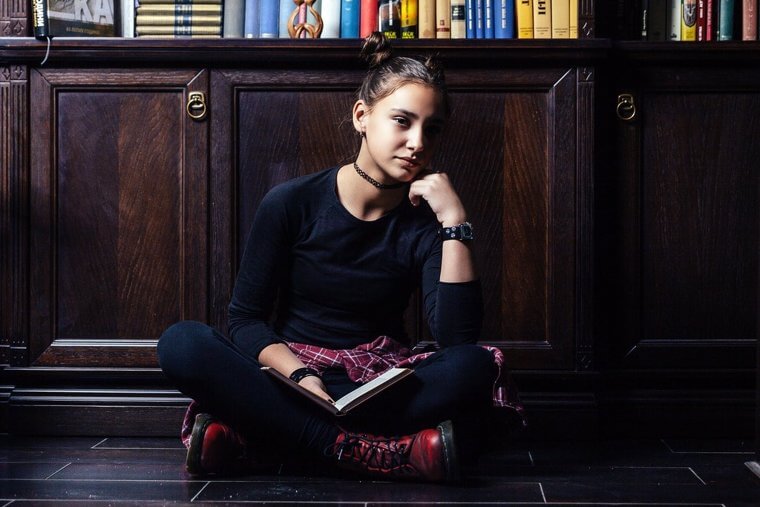 George Peabody Library
If libraries filled to the brim with books is more of your thing, the George Peabody Library at Johns Hopkins University should keep you happy. Its design is much more reminiscent of a classic library, but with enough of a stylish touch to make it stand out from the rest. A large skylight in the ceiling allows sunlight to rain down on the neo-Greco interior as you peruse through thousands of different books. It's an unexpected beauty hidden away in Baltimore, Maryland, but one that should be admired by all. Luckily for us, it's open to all members of the public.
We might resist going into libraries because they're associated with the need to study, but these places aren't all bad. If you forget for a moment why you're there, you can allow yourself to truly appreciate the beauty surrounding you. A lot of work went into making these buildings unique - those efforts should not be forgotten.