While many people would be more than happy to go out there and visit a proper store to buy some super cool merchandise; sometimes online deals are the way to go. After all, cool and geeky merchandise stories are hardly swarming around every town, and sometimes people have to travel out into the city to get anywhere close to a store that sells anything superhero related. So, where do we turn? The internet, of course! However, the internet is a vast place to try to navigate, so where are the best online sources to purchase superhero stuff?
Forbidden Planet
There's nothing quite like Forbidden Planet. It's like a safe haven for anyone who wants to buy superhero merchandise. Of course, they don't focus exclusively on superhero merch, but they certainly do have a fantastic and unique stock alongside some of the more common gifts people like to receive. From Forbidden Planet people can find various collectibles, limited edition comic books or figurines. As they're such a loved and popular company, they also get a wide variety of famous people who also sign such merchandise, giving fans the opportunity for something truly unique.
X Coser
This online store offers something unique. Something more than just merchandise, but a chance for fans to become their favorite characters. If you're the kind of person who loves to get involved in cosplaying, then why not become your favorite villain? While you can source cosplay items from practically anywhere these days, X Coser is a reputable brand that offers some great-quality and detailed outfits. Whether you want to become 'Deadpool' or 'Harlequin' is totally your choice.
Think Geek
Think Geek is another fantastic area to find a whole spectrum of all things geek. Of course, with something as broad as this, you might not find a niche item if that's what you're looking for, but they certainly do have a whole host of head-turning items. From accessories to gadgets, you're welcomed with a wealth of choice to give you inspiration. Keep your eyes peeled for the rare collectible items, and limited edition steals.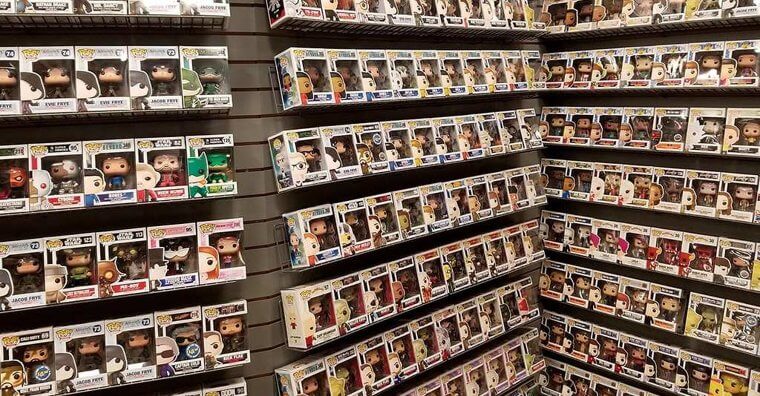 Amazon
Now, while it's certainly more exciting to visit a dedicated website, sometimes going back to basics is where it's at. Amazon is home to many online stores these days as it allows them easier trading. One of those stores is Fortress Geek, which was an absolutely incredible online store. However, knowing they're there is the trick. Get to know who is selling on Amazon, and you will discover some reputable stores and some fantastic merchandise. It's also excellent when it comes to finding something specific at a more affordable price. However, it may not be the best place when it comes to inspiration, but then you can just head on over to one of the other websites for that.
eBay
We know what you're thinking, but hear us out. Just like Amazon, eBay doesn't sound particularly exciting, but it can be if you know where to look. If you are really into your collectibles and you want to find some seriously rare items, short of scouring the earth, hunting down other superfans, eBay is a great place to start. You can come across some seriously rare and fantastic items on there, just be prepared to bid like crazy!
No matter what you're looking for, there is always an online store waiting to sell you exactly what you're searching for.