When you think of Nevada, the first place you think of is the bright lights of Las Vegas. As much as this city of sinful fun is a must see when traveling across the state, there are plenty of other places, sites and things often overshadowed by the appeal of Vegas that are just as important for you to tick off your bucket list. If you're wanting to get the most out of your time in Nevada, here is a list of other places for you to see and enjoy.
Hoover Dam
Hoover Dam is an absolute marvel of modern engineering, towering 726 feet. It is the United State's largest reservoir and was built way back in 1931, now providing the hydroelectric power to the states of Nevada, Arizona, and even parts of California. There are tours of the dam available for you to learn more about its history, or you can simply walk along the top of the dam for spectacular views over the edge. For the best experience you can even take a helicopter ride to truly take in its grand size scale.
Lake Tahoe
The beauty of Lake Tahoe never ceases to amaze, with its 22 miles worth of blue freshwater sparkling in the Nevada sun. It's popular all year round with summer visitors enjoying relaxing on its tranquil beaches or hiking along the scenic trails, and winter visitors hitting the slopes of the snow-capped mountain ski resorts.
Fire State Park Valley
This is the area to visit if you want to see iconic desert scenes of what you expect Nevada to look like. Simply driving through the park will give you taste of its beautiful scenery, with magnificent red rock formations, vast canyons, and dramatic natural stone waves that sweep across the desert landscape. It's truly breathtaking. If you want to check the area out by foot, there are plenty of different hiking trails too with campgrounds that allow you to wake up to spectacular views.
Reno
Known as Nevada's "Biggest little city", Reno is a place you don't want to miss out on visiting. In the last few decades, Reno has really come into its own, developing its own distinct culture that charms tourists with its top restaurants, local breweries, nightlife & entertainment, and thrilling outdoor activities. There are also annual events held there such as the National Championship Air Races and The Great Reno Balloon Race that bring in flocks of visitors too.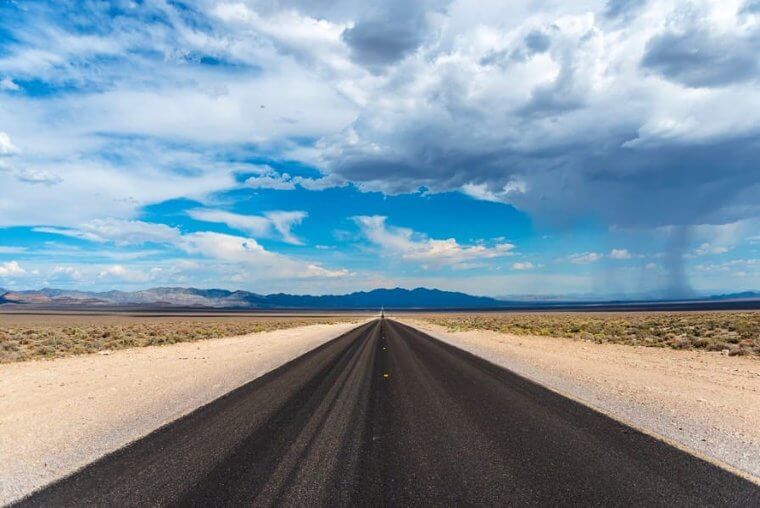 Burning Man
The wonderful spirit of communal festival Burning Man is next to none, and definitely an event to be part of if you are in the area during the weeks of late August/early September. 10 principles guide the righteous cultural ethos of the event, inviting all goers to find themselves through reveling in the community spirit that focuses on the arts, music, and self-expression. It's a pop-up city like no other, growing in popularity year on year.
Nevada is a state that doesn't get the TLC it truly deserves. Its impressive natural scenery makes it one of the most beautiful places to drive through in the United States, with incredible views everywhere you look. However look a little bit closer, and you'll find there's so much more to offer. There's exciting opportunities to experience and wonderful things to see, and you should start by visiting these first!