Gardening is a de-stressing activity for many people around the world. It is delightful to see seeds and saplings blooming into beautiful flowers and plants, giving a glimpse of nature's beauty. While some of you may enjoy the privilege of having a sprawling garden at home, others may lack the space even to place a flower pot. The lack of space is a result of urbanization. It often stands as a hurdle before people pursuing gardening, but it doesn't mean people have shunned this interest completely. Enthusiastic gardeners are making the best use of the little space in their apartments and condos and creating beautiful herb gardens. If you wish to do the same, here are a few tips to follow:
Find the best spot indoors
Before you start planting your pots, you have to find the best place to start your herb garden. The most important factor to consider here is the accessibility to sunlight and moisture. Most herbs require a full day in the bright sunshine for healthy and timely growth. Some of them may even require constant monitoring. So, make sure you choose a spot that is easy to access and gives your herbs the right conditions to grow. A balcony or a porch is an excellent place to start, and if you don't have access to such a space, try a windowsill or a table or shelf next to a bright window.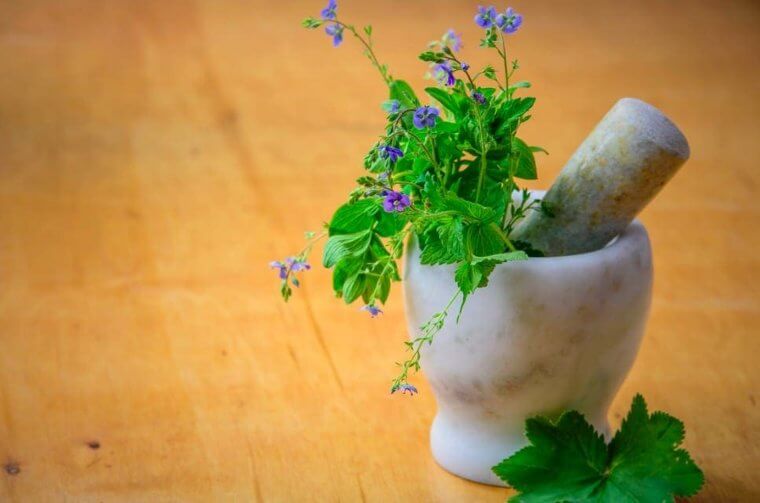 Take care of drainage
After sunlight and moisture, you need to take care of your garden's drainage. When pots and planters are closed in the bottom, it can lead to an excess of water in the soil, which is not good for most plants. Due to this, many pots have holes in the bottom to allow the water to flow out of the soil.
It is common to see tabletops and windowsills losing their appeal when a leaking pot sits on top of it for a prolonged period. Instead of letting your pots sit on the windowsill and spoiling your home's décor, you should find an outlet for the water. You can use a liner, saucer, or a pan under the pot so that water can collect inside of it. Opt for rubber, metal, or plastic instead of clay saucers, because certain types of clay can allow the water to pass through.
Grow what you can grow
While the number of herbs that you can grow in a garden is varied and many, you might have to make a few exceptions when you are growing them without a garden. You do not have to get your hands dirty in an attempt to grow every herb possible. Instead of wasting resources on herbs with difficult requirements, you can start with simple and easy plants such as basil. Growing this herb doesn't require experience and can even give a nice smell to your living space. Coriander, spearmint, lemongrass, and thyme are a few of the many other herbs that you can grow quickly and easily at home, even if you do not have space for a garden.