Nightshade or "belladonna" has a long and rich history, and we don't just mean its evolution as a plant. It's included in stories of woe and heartache all over the world. It's the plant that parents warn their children about— "Don't go near that flower. You'll end up six feet under." However, history and medical professionals say something different. This plant can kill, yes, but can it do more than what we've been told? Let's dive into the complicated life of nightshade, but remember that they have a bad reputation for a reason. Let the experts handle the nefarious plant.
What Is Nightshade?
Nightshade, in technical terms, is a plant that grows in Western Europe, the Himalayas, and the US. Unlike most plants, which usually have a poisonous stem or leaf, the whole belladonna plant is poisonous. Belladonna is a tall, bushy plant that returns every year. They can grow up to four feet tall and have dark, oval green leaves sprouting from their stems. Each of these leaves range between three and ten inches. The flowers bloom between July and September with dark purple to greenish flowers. These are bell-shaped beauties that draw you in and never let go once they have you. Its fruit looks scrumptious, but is known as the "Devil's Cherry." They resemble blueberries and blackberries, so they're often mistakenly eaten.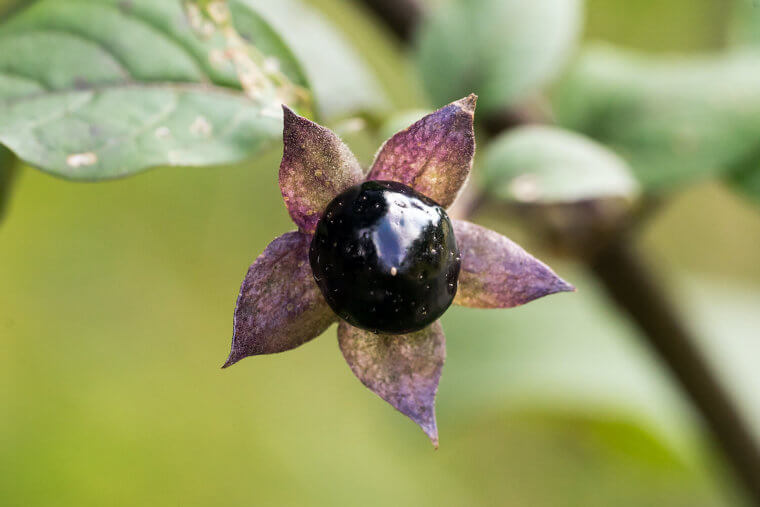 Is Nightshade Poisonous?

Yes. Belladonna affects our nervous systems, causing sweat, pupil enlargement, urination, digestion disruption, increased heart rate and blood pressure, and many other side effects that depend on the amount ingested and the person themselves. When taken by the mouth, you can experience blurred vision, fever, hallucinations, and even coma. So, if you ever come across the plant, be sure to avoid contact, especially if you're removing it from a public area. Wear gloves and a mask before approaching it, as it can be absorbed through the skin, too. Are you frightened now? Maybe all of the stories are true? How could anyone condone the use of this plant?
Can Nightshade Save Lives?
Yes! All medicines have toxins at the right dosage, however some toxins are life-savers. It is a part of a modern medicine (Atropine) that is used for resurrection. It increases the heart rate, so it can revive someone whose heart has stopped beating. During the Civil War, Belladonna was a part of the medicine kit that the soldiers carried around with them. It was used to treat many ailments, such as whooping cough, scarlet fever, neuralgias, asthma, and intestinal cramps. It's even been used as an anesthetic since the beginning of the first century. So, you could say that the fears may have overrun the good parts about this plant over the years. Do you want to know why?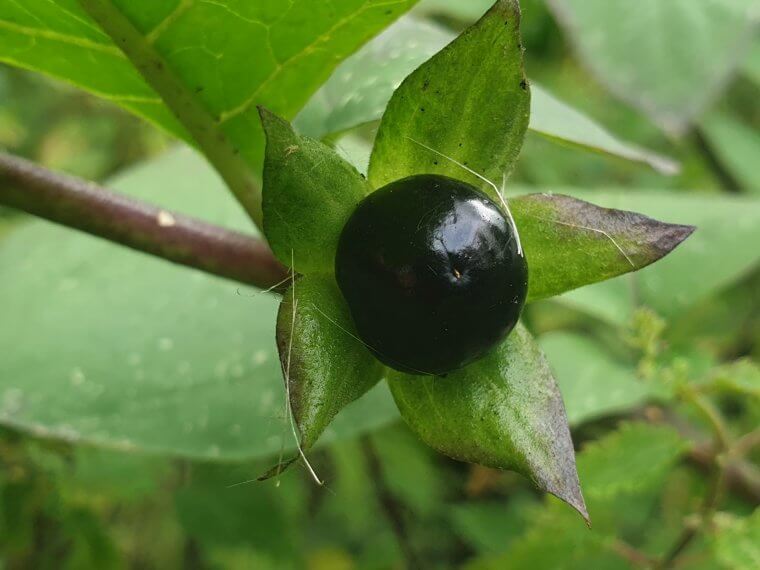 Why Is Nightshade Known As "Deadly? "
The history of nightshade is a long one, but you want to know why it's been associated with so much death. Well, we'll tell you. The earliest mention of nightshade was from the classic Greek and Roman era (drama queens, right?) One of their gods, Dionysus, was the god of wine and ecstasy. He built a cult following and they were known to drink this concoction of grapes, nightshade berries, and who knows what else to enter a trance-like state. We're sure it didn't work out for some of them. Then there are the witches, of course. They brewed potions of deadly plants, including belladonna, and snuck them into the cups of their enemies. Honestly, who could blame them when they were burning people at random?
What Other Plants Are In The Nightshade Family?
There are several plants in the nightshade family who are not poisonous, such as tomatoes, potatoes, eggplants, and peppers. It's a large family, so don't be too worried if you hear your favorite vegetable is part of the "nightshade" family. However there are some toxic plants, like tobacco and mandrakes. These plants have been used for thousands of years for recreational use—who doesn't love a frightening hallucination (we say with concern in our voice)? So, do your research before ingesting anything questionable. The nightshade curse might sneak up on you.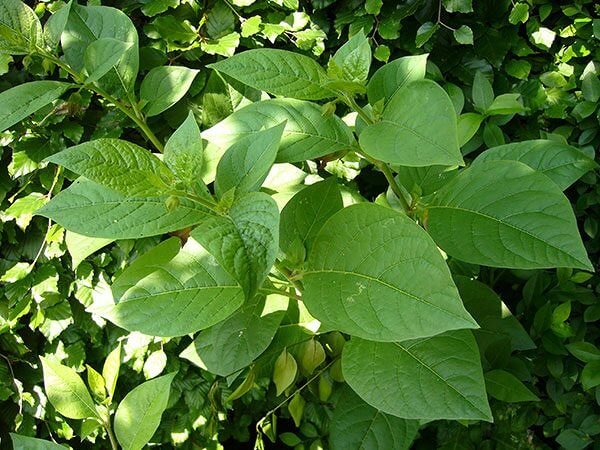 Now that you've learned a little bit more about belladonna, are you feeling more at ease? No? Good, you should still avoid this plant. It may have some beneficial medical uses, but let the professionals handle it (literally). However, that doesn't mean you can't enjoy some of its rich history. Check out how the people during the Renaissance era used belladonna when beauty standards were…different. With that said, we hope you don't come across the beautiful and deadly nightshade any time soon.