It has been influencing fashion of billions since it was introduced in the 20th century, and still going strong today. If there is one item of clothing you absolutely cannot live without in today's world, it is a good fitting pair of jeans. Be it a pair of skinny jeans or boyfriend jeans, we've all got a favorite we can't get enough of. But hunting down that perfect pair can be quite the daunting task when the range of options available is as wide as it is today. So which style is the right one for you? There are, of course, a few pointers to keep in mind the next time you go denim hunting. Let's go!
What's in the name
It's easy to get lost in the sea of terms that get thrown around when it comes to the style of denim. Do you want a skinny or jeggings? Here's a basic know-how of denim styles that can help you get around the next time: -Skinny Jeans: If you have got lean legs (never skip leg day) that you're looking to flaunt, these are for you. They are stretchable and come in low, mid, and high rise waist cuts – which makes them twice as good. -Straight Leg Jeans: If you are looking for something that'll hug your legs, but don't have the bod or desire for skinnies, these are a god-sent answer. Your legs will also look longer in these. -Jeggings: The name is pretty self-explanatory with this one. They are denim leggings. They're easy to wear and stylish as hell, with a better range of color options. -Boot Cut: back in the day this was called "mom jeans". These days, they have made a comeback with a slightly less dramatic flare to keep up with times. -Flared Jeans: Boot cut jeans, meet bell-bottoms. A '90s sensation, these jeans flare right below the knees, and how.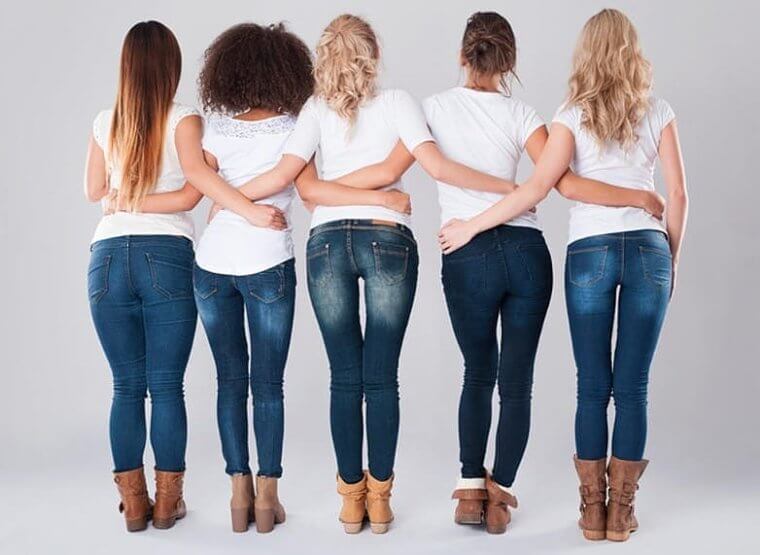 -Boyfriend Jeans: From runways to airports, these are everywhere. They give you a great fit near the waist and hip area and broaden a little as they move down.
Know thyself
When shopping for your favorite denim style, another thing to consider is to know your curves and shop for them. Check out this quick guide to picking your denim style based on your body type: -Skinny Jeans: Best on hourglass-shaped, petite/lean women. Avoid them if you're pear-shaped. -Straight Leg Jeans: Look great on all body types. -Jeggings: Suitable for all body types; especially for pregnant women because they stretch. - Boot Cut: All body types can wear them, but they look best on curvier women. -Flared Jeans: Best on all pear or round-shaped women. Avoid them if you're curvy but short. -Boyfriend Jeans: Curvy, apple or pear-shaped women look fabulous in these. Again, avoid them if you're short.
So by now you will know more regarding the best denim style for you. The next time you go shopping, just take this little checklist along with you, and pick yourself the perfect pair and slay.