Have you ever gone to the zoo and wondered, "Is that a jaguar or a leopard?" What about while you were snorkeling along the shore? "Is that a turtle or tortoise?" Don't feel too bad, a lot of people mix up these beautiful creatures. Although, we wouldn't recommend telling them that. You may hurt their feelings…and we all know what a wasp will do when it's irritated. With their pride in mind, we're going to talk about the difference between the most common doppelganger animals out there. Are you ready to get your biologist hat on?
​Leopard and Jaguar
These spotted creatures are notorious lookalikes. However, they live on different continents and in separate climate zones. Leopards live in the African Savannahs with an intense dislike for water. They can even be seen in black, which is the black panther. They can weigh between 110-200 pounds and love hiding in caves.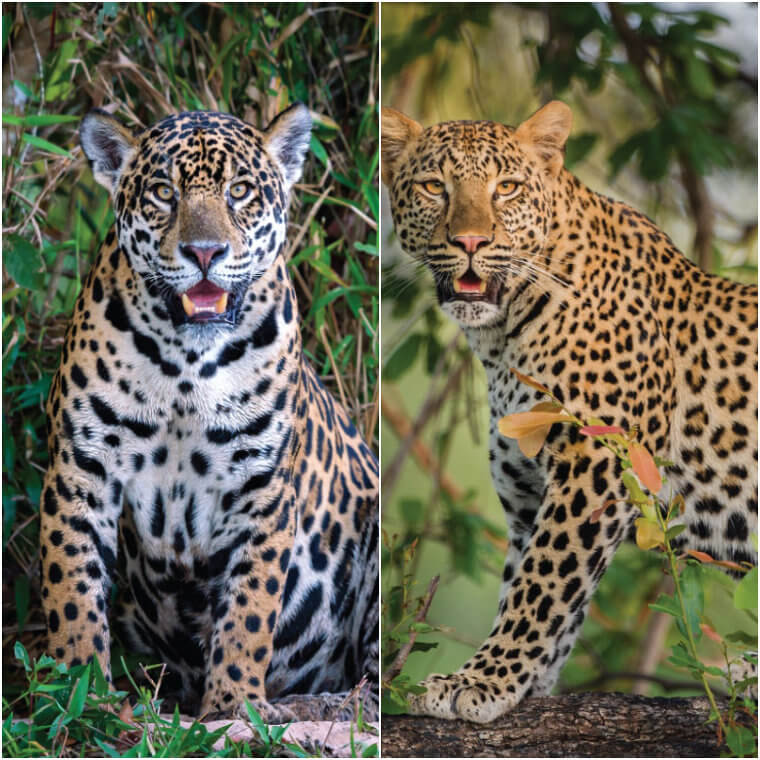 Jaguars, on the other hand, are bulkier and larger than their doppelganger. They love water and hunt in the South American tropical forests. Its bite is so powerful that it can pierce the shell of a turtle with little effort. We wouldn't recommend messing with either of them, but if you had the choice…leopard it is.
Alligator and Crocodile
These two predators are very similar. However, you can tell the difference by the shape of their snout. Alligators have short, wide u-shaped snouts. They also have a broader upper jaw than they do a lower one, with very little visibility of teeth. Not that you want to see them.
Crocodiles have prominent, long, v-shaped snouts that smile at you when they get the chance. They are much bigger than alligators, the biggest being recorded at twenty feet long, while the largest alligator was recorded at only fourteen feet. Either one would be hard to wrestle.
​Wasp and Hornet
Neither of these creatures have many fans, but they are different. Wasps have bright colors and have yellow and black rings. They are slender and smooth, and are very capable of stinging. Their stingers can easily be removed, but they do have a few barbs in them.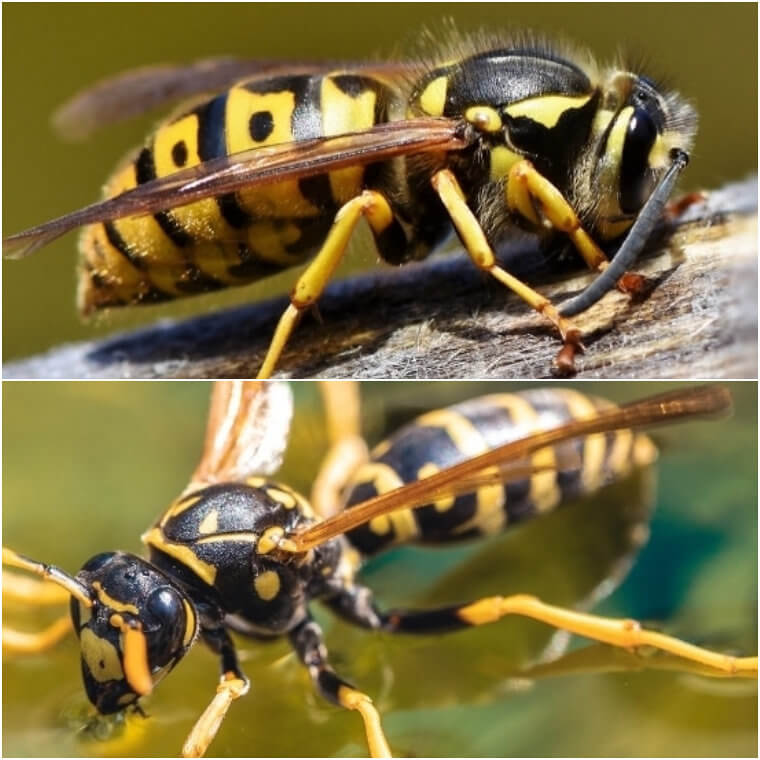 Hornets are larger than wasps and have orange and black coloring. They are very aggressive, but only if they feel like they're being attacked. Their sting is strong enough to kill other insects with ease. They even have two sets of wings for extra flying power. We recommend avoiding both of these insects.
​Seal and Sea Lion
These cute creatures are often found at the store in plushy form. However, they do have some differences from your favorite stuffed animal. Seals are covered in fur and have tiny front flippers that prevent them from walking. You've seen the videos of them wiggling their way across the rocks, right?
Sea Lions have smooth skin and large flippers, so they can walk easily along the ground. They are usually brown in color and bark loudly (we all know what that sounds like). Plus, they have "outer ears." They have little skin flaps over their ear holes, unlike the seal, which is "earless."
​Turtle and Tortoise
These two have some differences, but we have to say…yes, they are both slow. However, the turtle is "aquatic" and has markings that resemble circles on the surface of the water. This is their camouflage. They also have flat shells that help them move around easier, which is useful when running from predators.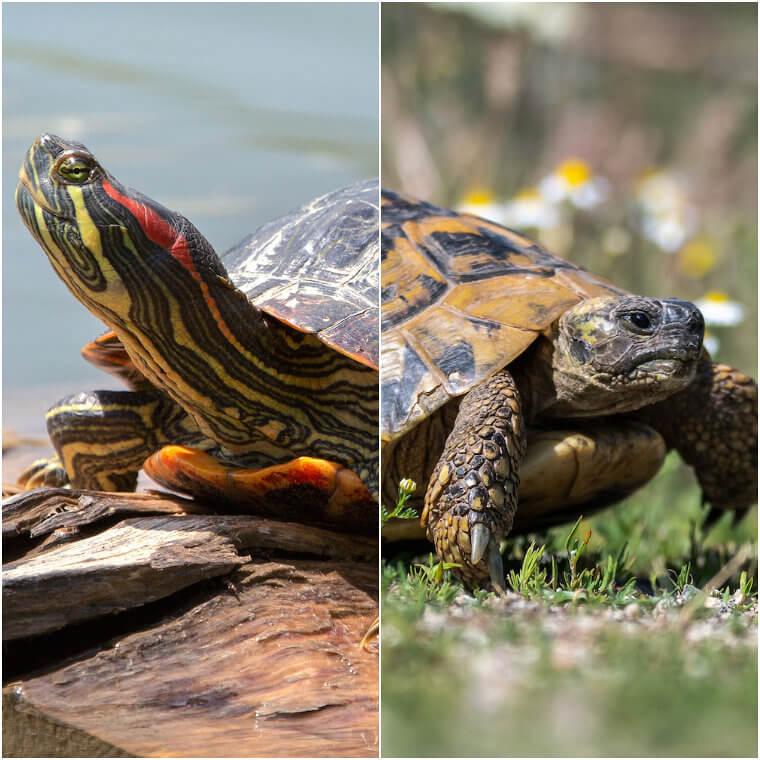 Tortoises are land animals that spend most of their time on the ground, mimicking a rock. They have a domed shell that protects them from predators and have a much stronger shell than their friend the turtle. However, we have to give turtles credit for their tougher skin.

Do you feel like an expert now? It's fun to learn about the natural world, and all the creatures that live in it. We often become disconnected from it due to our busy lives, but it's well worth your time to visit the forest next door or the beach down the road (at your own risk). There's discoveries waiting to be made, even if someone else has already discovered them. You can experience it for yourself by reaching out to your animal friends, and caring about their ecosystem. Would you want your ecosystem disrupted? There are people who are grouchy because they didn't get their morning coffee. Could you imagine losing your breakfast because some human scared it away? With that in mind, be respectful of our animal neighbors.