Traveling usually costs money, but there are ways to flip the script and earn as you wander the world, taking in the sights, meeting new people, and having the time of your life. Whether you're staying for six weeks, or six months, we've got some tips that are going to help you survive in an entirely different part of the world. Read on to find out.
Teach English
This is the top money-making activity for English speaking travelers. Aren't you lucky that your native tongue is so sought after? Don't mistake it for being completely easy, however. Teaching requires patience, and if your spoken and written English is deficient you may not be able to get the job despite being a native English speaker. Best brush up on your pronunciation before attempting to take up this part time job.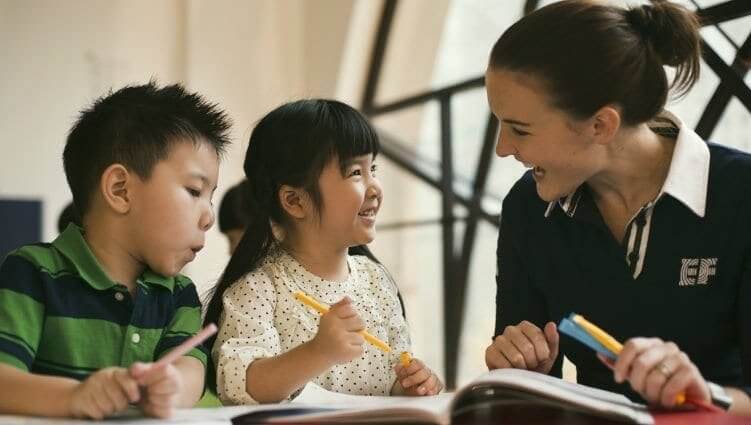 Asia is a big area for English tutelage, so if you're planning on exploring the Asian continent, you can coast by easily with this work. It's advised you work through an agency, or agencies, rather than taking on students privately. Working via an agency means you don't have to go through the trouble of finding clients, nor are you tied down to staying in one location during your stay in Asia. You can teach English in China one week, and South Korea the next. No mess, no fuss.
Hostel Work
Hostels are always looking for extra staff to help with day-to-day operations. You may be working on reception or cleaning rooms. None of it is particularly glamorous, but you get a free bed for the night and access to all associated facilities of the hostel for just putting in a few hours work. Considering how much money a longer stay in a hostel can cost, mitigating this with putting in some service can save you a whole lot.
Fruit & Vegetable Picking
In heavily rural countries, you'll find crop growers are always looking for a few extra helping hands. The work isn't grueling, but it does involve being quick, consistent, and spending a lot of time outside. Luckily, the work is only really doled out as required so you can work two to three days a week on the farms for some extra pocket money to carry around.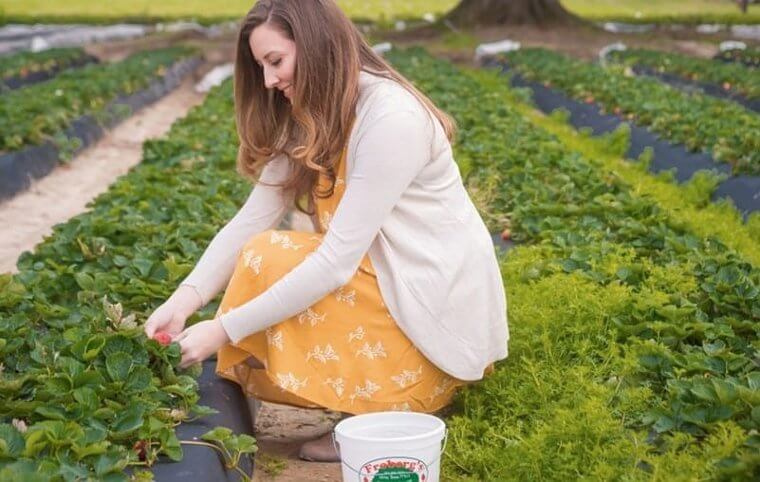 In some cases, the crop growers can provide room and board for your services instead of direct payment. Much like working in a hostel, for a few hours out in the fields you can trim the cost of your stay significantly.
Become a Film Star
This one sounds a little nutty but stay with us. In some areas of Africa and Asia, if you stand on a street corner long enough you'll likely be approached to star in a film or television series. You won't become an Oscar winner overnight, but the pay is very reasonable for the work, and you get to enjoy becoming an actor for the day. It's unlikely you'll get a leading role, but you'll certainly get a speaking part at least. In one case, an American traveller who was asked to have a prominent part in a Nigerian action movie became a celebrity there and decided to stay to embark on a successful acting career.
Resort Work
This job requires a little bit more involvement and professionalism, but it's worth it considering you get a free stay at a resort. A lot of the duties you will be assigned at resorts will be administrative front desk work, with the occasional cleaning tasks. In some individual cases, you may be asked to help out with the resort's entertainment department, which can be a very enjoyable job if you're the creative type. Employees at resorts get their fair share of downtime, and you can enjoy yourself just as any other resort guest would. For example; after working on the desks during a morning shift, you can enjoy yourself by the poolside with cocktails for the rest of the day.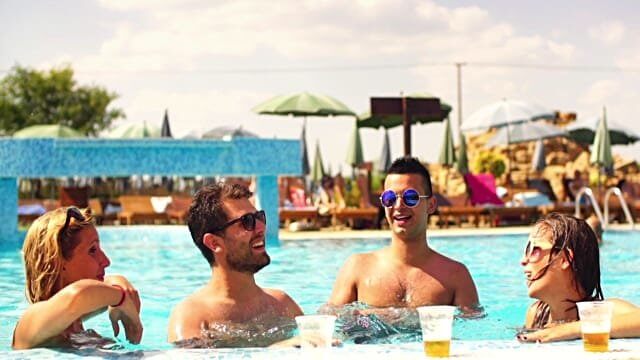 You can't roll up to the job that easily, though. Unlike teaching English, picking fruit, and becoming a Bollywood star, you need to go through the proper channels and checks by the resort. At least, any reputable resort. Likewise, you can't just drop the job when you feel like it to continue traveling. If you plan to move on to another destination, make sure you inform your direct manager at the resort well ahead of time and fulfill any obligation of service made to them before hitting the road again.