Cycling has become one of the most popular sports in Britain and continues to increase and improve in popularity as the ears progress. One of the main reasons for this is the dominance of Team GB in Olympic and Commonwealth cycling events. It has injected more prestige, attention, and money into the sport, and more people than ever are flocking to the saddle. Cycling is an excellent way of keeping fit and healthy - one of the best ways of exercising you can possibly do. Whether you're just cycling around your local area, or you're actually taking part in a bit of racing, it's important to keep up with the pedaling! There are loads of climbs and peaks out there for cyclists in the UK, and these are some of the top ones you should try out next time you get the chance.
Box Hill
The famed Box Hill is well-known by anyone living north of the Watford gap and is the perfect place to cut your racing teeth. The actual gradient itself is not oo intensive, but, it's all about how hard you ride it. This plays a big role in how intense it can be, and the wind is also a major factor in the intensity of the climb. We reckon this is the best climb for new riders looking to ease themselves in and find a course that is a great stepping stone for more strenuous tracks.
Ditchling Beacon
Ditchling Beacon is located in the South Downs and plays a crucial role in the Brighton to London annual bike ride. There are so many beautiful locations and surroundings when you follow this route, and it's definitely perfect for those interested in sightseeing as well as some awesome cycling. With fluctuating gradients, sprawling roads, and stunning natural beauty, this is the ideal cycling climb for anyone with a love of the outdoors.
Holme Moss
What a way to introduce yourself to the Lake District! The climb here is best tackled by getting your pacing just right - you have to bear in mind that there are no stops along the way. So you're going to need to get the timing and pacing just right so you are able to endure the course. Keep in mind that the wind plays a big part as well, and this is something you're going to have to factor into your ride.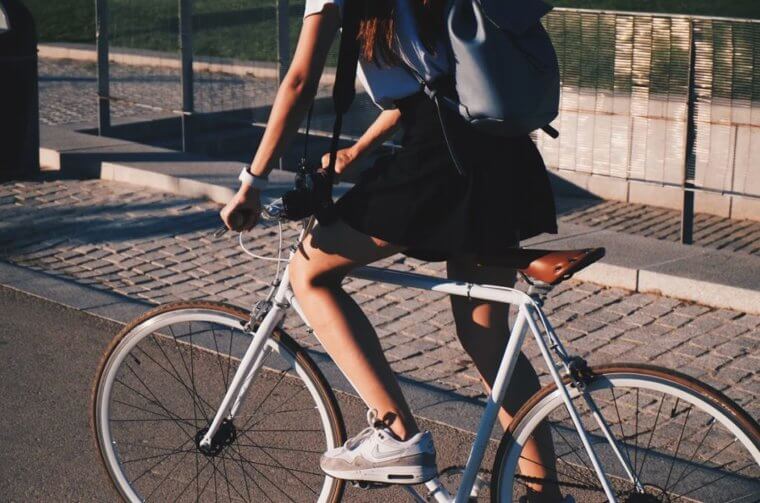 The Tumble
This is not the steepest, longest, or hardest ride in Wales, but its sheer popularity makes it a must for all cyclists out there - expert or novice. It is the finishing place for the Tour of Britain annual race and has been a popular walking route for years as well. The last third is significantly easier, so you can really burn rubber on this route, knowing it will ease off toward the end.
This is just a selection of some of the best cycling routes and climbs in Britain, perfect for those looking to take their cycling more seriously. There are so many different routes and climbs you might consider, but we think these have to rank among the best in the country. Whether you are a seasoned cyclist, or new to the sport, we feel that these courses will give you plenty of exercise and incredible scenery.