Hairstyles, especially those for women, have evolved over the years, with a new trend coming out each season of every year. However, as they say, true style stands the test of time, and not every hairstyle can pass this test. Below, we talk about the haircuts that haven't gone out of style and probably never will. These are timeless haircuts that even many celebrities always go back to after trying out different styles and trends. These are the haircuts that you can get on a whim, because they will never go out of style.
Center-part without layers
This is one of the simplest haircuts, yet is a timeless classic. A one-length layerless cut with a center part frames your face perfectly and suits anyone at all. Whether you have naturally straight hair or curly hair, this haircut will compliment you, and the best part is that it's super easy to style and carry. It's practical, suitable for any kind of event, great for everyday wear, and all you need is a comb and a mirror. Especially if you have straight, thin hair, this haircut will work wonders for you.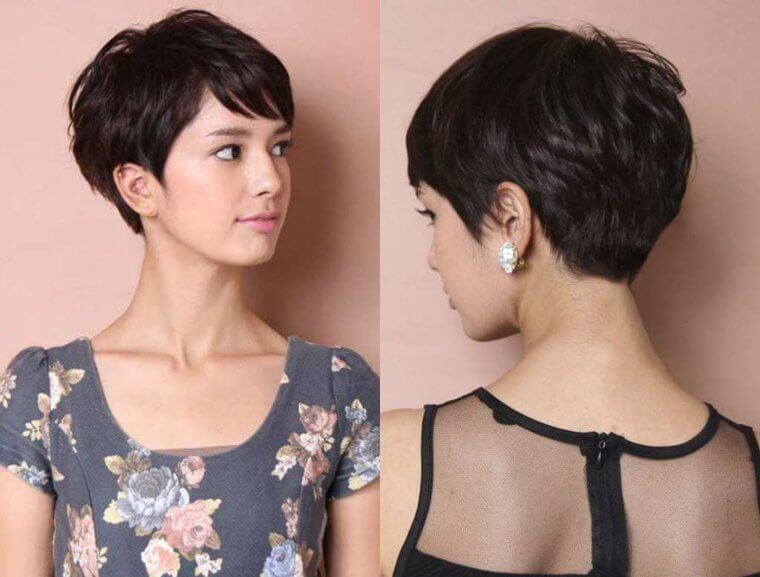 Pixie cut
First made famous in the swinging '60s, the pixie cut is now one of the most famous haircuts for women which will never go out of style. So many celebrities including Twiggy, Demi Moore, Princess Diana, and more recently Kristen Stewart, Cara Delevingne, and Scarlett Johansson have rocked this super short haircut and looked fantastic. The pixie cut is both edgy and feminine, and suits women with petite features.
Blunt bangs
Bangs are a great, easy and affordable way to refresh your look completely, and through the years, blunt bangs seem to be a favorite. Whether you have short hair or long hair, straight or curly, layered or layerless hair, thick, blunt bangs suit all types of hair. However, you may have to set a few minutes aside in the morning to make your bangs sit where they are supposed to. Supermodel Naomi Campbell pulls off this haircut very well, and it is now her signature look.
Bob cut
The classic bob cut is the MVP when it comes to haircuts. You can never go wrong with a bob cut as it suits all face shapes and frames your face nicely, and goes with all kinds of hair. Sleek, angled locks with minimal layers lend an air of sophistication and class. Victoria Beckham is the one celebrity who is well-known for her super sleek bob cut. If you don't want a simple, straight cut, you can even style it up and go for a French bob to give yourself an effortless, tousled yet chic look.
Natural curls
If you have naturally curly hair, then free your curls! No matter how long or short your hair may be, your curls, when let loose, suit any look. Plus, you can save a lot of time in styling your hair when going out or for the day. Loose curls are bold, versatile and fun, and they will never go out of style.
These are the haircuts that have come out victorious through the trials and tribulations of time. So, if you want to freshen up your look but are unsure of how, get any of these haircuts without a second thought.