So, you've been waiting for your soulmate for what seems like ages and along comes this person. Now, you do not know if he or she is the one for you, and have no idea how to find out. You do not want to pass over the opportunity of meeting "the one" so you decide to give them a shot. Now comes the hard part. How do you decide if he or she is the one you've been looking for all this time? Even if they don't end up being your number one, the two of you can still enjoy a memorable and fulfilling relationship. Sometimes, in life, you have to meet a number of "them" in order to chance upon "the one." Through this process, you learn about yourself and what you are really looking for in a partner, and it prepares you for finding the person that you will ultimately decide to spend the rest of your life with. In addition, many people admit to coming across more than one special someone in their lifetime. Here's how you can tell if the person you're dating is the one for you.
Your family and friends take to them as keenly as you
Those who love each other tend to suffer from clouded judgement. The intimacy that partners share can make them blind to each other's faults. However, your inner circle will have an honest opinion on the man or woman you're seeing. They will either like them or dislike them. If they get along well with your partner, it can be a good sign that they are a keeper.
Your relationship feels natural
If your relationship feels natural, you probably do not need to put too much effort into maintaining it. This is not to say that you don't need to work to make your relationship stronger, but the work should be mutual and not overwhelming. You enjoy the company of your significant other and would like them by your side. Your partner, of course, should feel the same way about you. You shouldn't wonder about whose turn it is to call before reaching up to dial their number - instead it should feel instinctive and less calculated.
You like your partner for the person they are
Physical attraction is crucial to any relationship, but looks fade and chemistry dies down. If you genuinely like your significant other, none of these things will matter. You will still like them after they've turned grey and a hug is all the physical affection you both can muster. If the thought of spending your life with this person well into seniority does not scare you – they're special.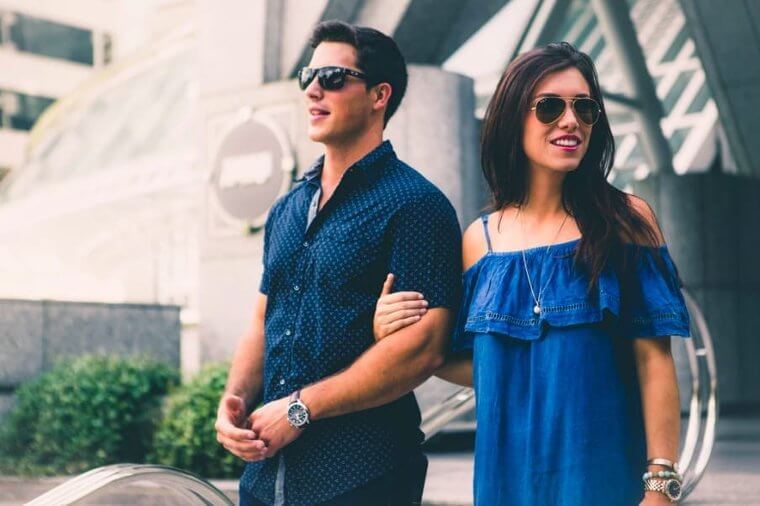 They make you a better person
Your partner shouldn't try to change you, but should instead encourage you to strive to be a better version of yourself. If you tend to be on your best behavior when they're around despite knowing that you can be yourself – they're for keeps.
If these things are true of your significant other, then there's a pretty good chance that they are "the one."