Paris is known for being the city of love, and whether you are visiting there with a significant other for a romantic getaway, or off with family to enjoy delicious food and all of the sights that this city is known for, it's hard not to fall in love with this place! When you visit somewhere so iconic, it can be a little overwhelming to plan, so here is how you can be sure to get the most out of your first time in Paris...
How to travel
The Metro is a fantastic way to get around the city, as there are stations nearby all the big (and small) attractions. However, if you really want to experience Paris, consider walking at least some of the time. By wandering around, you will see so much more and may find some hidden gems such as quirky cafes or boutique shops on the way, that you might not have found in your guidebook. Everything is relatively close together in the city, so walking, or hiring a bike is a great option, but of course, there is always the Metro, buses or even boats.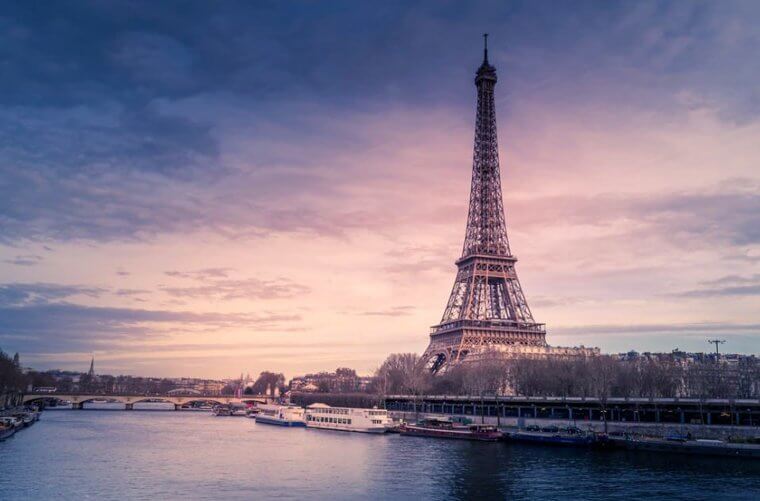 What to eat
One thing Paris is famous for is delicious food, so it would be a crime to eat boring food that you could get anywhere else. Be sure to head to a proper boulangerie for some fresh bread, (and pain au chocolat and various other pastries too - treat yourself!), some French cheese, macarons, and if you're feeling adventurous, try some snails and frogs legs too. Many restaurants will have tasting menus, so you can try plenty of different things in one meal, or book on to a cheese and beverage tasting which is as educational as it is delicious.
Hopefully, that has helped you a little if you're planning your first ever trip to Paris. However, if you haven't already booked a trip to Paris, we're sure you're feeling the tug of wanderlust now. Bon voyage!
What to see
No matter how long you are in Paris for, you will never run out of things to see and do, so it's essential that you prioritize your must-sees. The Arc De Triomphe and Eiffel Tower are probably at the top of your lists, so try and find out when the quietest times are, and tick these off as soon as you can - you don't want to spend a lot of your trip just waiting in a line to go up the Eiffel Tower, so decide whether that is important to you. Heading up the Arc De Triomphe is cheaper, and the lines are shorter, but you'll still get a spectacular view. When it comes to art galleries and museums, you can't get much better than the Louvre, but don't expect to see it all at once. In terms of smaller museums, the Picasso museum and Musée de l'Orangerie are real crowd pleasers, and even if you aren't a big art connoisseur, you'll recognize some of the iconic Monet and Picasso pieces here.