He floated like a butterfly and stung like a bee, but how much do you really know about Muhammad Ali? The professional boxer and activist became the inspiration for so many young people across the world, and his death in 2016 shook us all. With so much to learn about the legend, we could write an entire book (and there have been many), but let's focus on some of the biggest events that truly shaped the life of Muhammad Ali.
A Star Is Born
Cassius Marcellus Clay Jr., the son of Cassius Marcellus Clay Sr. and Odessa O'Grady Clay was born on January 17, 1942, in Louisville. At the time of his upbringing, racial segregation was a big way of life in America, and therefore Cassius experienced discrimination at every turn. This really affected the youngster and would play a big part in his activism later on in life.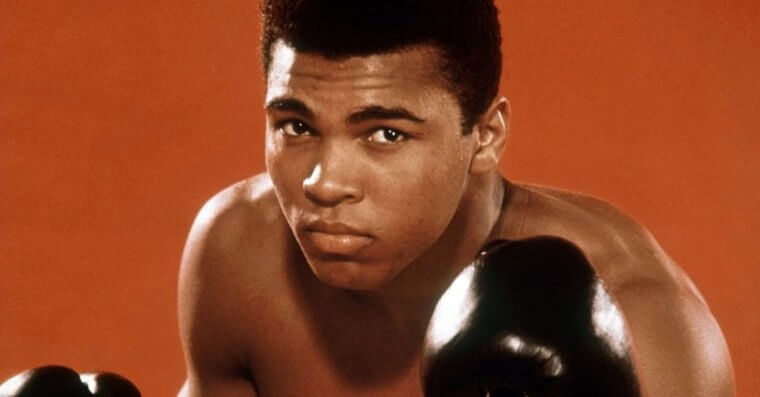 When Cassius was just 12-years-old, a police officer and boxing coach named Joe E. Martin saw the young boy getting worked up over someone stealing his bike. Cassius told Joe E. Martin that he was going to "whup" the person who stole his bike, to which the police officer replied that he first must learn how to fight… Little did the pair know that Cassius Marcellus Clay Jr. was to become the world's most recognizable boxer.
Forging His Career
In 1954, Cassius made his amateur boxing debut against a local, which he won by split decision. Over the next few years, the amateur boxer would go onto win dozens of titles and even score gold in the 1960 Summer Olympics. Interestingly, after his win at that Olympics event, he reportedly threw his medal into the river after an incident in a restaurant. In October 1960, shortly after his Olympic win, Cassius Clay made his professional debut. 
Over the next three years, the boxer would win 15 of his 19 fights by knockout and was never beaten. By February 1964, Cassius Clay became the youngest ever boxer to take the heavyweight title from a reigning champion, by beating Sonny Liston. Shortly after this fight, the boxer changed his name to Cassius X before becoming Muhammad Ali when he converted to Islam.
Controversy
Muhammad Ali seemed to be surrounded by controversy wherever he went. In 1966, the boxer refused to be part of the Armed Forces and so was stripped of his titles and passports. He was also refused a boxing license in every American state, sentenced to five years in prison, and made to pay a $10,000 fine. This meant the boxer couldn't fight between 1967 and 1970 before his conviction was overturned in 1971. Muhammad Ali was never afraid to fight for what he thought was right, which could be seen in his followings of Malcolm X, his activism, charity work, and even convincing the Kenyan government to boycott the Russian Olympics in 1980.
Unfortunately, after years of battling various illnesses (including Parkinson's Disease), the legendary boxer was rushed to hospital for the last time on June 2, 2016. He had picked up a respiratory illness which led to septic shock, and Cassius Marcellus Clay Jr. died the day after, aged 74. The world mourned the true hero that was Muhammad Ali, but we will always remember the man who fought for glory in the ring and fought for justice outside of it.