Feng Shui is the ancient Chinese art of placement that looks at ways to decorate your home to promote good energy and a harmonious life. The bedroom is considered one of the most important parts of the house as the energy in your bedroom is directly related to your state of health and general wellbeing. When looking at bedroom art, it is important to feature pieces of art that speak to you. If a painting or piece of art moves you, then incorporate it into your feng shui suited décor. Generally, paintings that exude relaxation and peace or serenity tend to be more appropriate for the bedroom. Here are 5 painting ideas that will promote the perfect flow of energy in your bedroom.
Figure and landscaping patterns
Paintings in the bedroom should be peaceful and tranquil; this can be achieved through a small beautiful landscape of a peaceful valley or trees, and a warm painting of a calm, cute animal. However, emphasis must be placed on avoiding dark themes and sunsets which can be considered ominous, even if they are beautiful.
Floral Paintings
A floral painting in the bedroom can really show your taste. Examples of appropriate floral paintings include a graceful red peony painting, which can bring a peaceful and happy atmosphere to your room. A lotus painting can exude purity and can help you enjoy great popularity. A tranquil orchid painting could lead to better meditation. The energy that your choice of painting exudes is important when determining whether it should be placed in the bedroom or not. Elegant floral paintings will help make a space tranquil and relaxing.
Fish swimming in water
A painting of fish swimming in water is also a recommended choice for your bedroom art. In feng shui, water is considered a symbol of wealth while fish add the auspicious meaning of surplus year after year. In more simple terms, these paintings can bring an energy of wealth and prosperity for a long time. So a combination painting of fish and water will bring you good fortune. Try to pick paintings that have either 2 or 9 fish in the painting as these numbers are considered lucky.
Bamboo
Bamboo in Chinese culture implies a step by step promotion. Therefore a bamboo painting placed in your bedroom predicts that you will get promoted and rise in your career, which will lead you to live a better life. It also brings good feng shui into your love life which can never be a bad thing. Two bamboo paintings can represent the union of two people, even if the paintings aren't in a set. Bamboo is also great for neutral toned bedrooms, to add a green pop of color.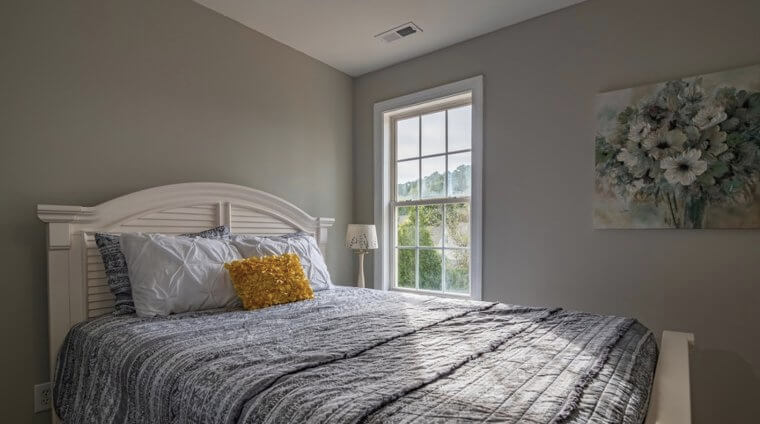 Traditional Chinese symbols
Traditional Chinese symbols of love and unity can be used in the bedroom as well to promote the harmonious flow of energies. Examples of these include a pair of swallows which is the traditional symbol of love. This kind of painting can improve your relationship with your partner. Other meaningful Chinese symbols include the mystical knot, birds, red peonies and the traditional double happiness symbol, otherwise known and the yin and yang.
Depending on the type of energy you are looking to flow through your bedroom, these ideas can help guide you towards finding the most appropriate paintings. Be sure to use them wisely to give your bedroom a good feng shui.