Brooklyn is one of those places that you always see in television shows and movies, but have you ever been there? If you haven't, it may be time that you add it to your bucket list. This borough is often forgotten about due to the fact that it's so close to the cosmopolitan borough of Manhattan, but it's safe to say that more and more people are realizing just how awesome this place is. If you want to do the same, then you can't leave Brooklyn without visiting these 5 great places.
The Brooklyn Bridge
One of the most iconic sights in all of Brooklyn is the Brooklyn Bridge. Not only has it been the location of many romantic meet-ups in Hollywood rom-coms, but it's also one of the best tourist attractions in the borough. It's one of the most iconic landmarks in all of New York City, and that's largely because this suspension bridge is just so stunning. It's amazing to look at during the day and the night, and the views across lower Manhattan and Brooklyn Heights are second to none.
Coney Island
If you're looking for some fresh air and some fun, then Coney Island should definitely be on your to-do list. This seaside escape feels a world away from the rest of New York, and there's so much to see and do here. You can either just hang out on the beach and walk along the boardwalk, or you can head to Luna Park and ride the famous roller coasters. Of course, no trip to Coney Island would be complete without checking out the delectable food delights here...
Lakeside Prospect Park
Although most people think of Central Park when they think of parks in the Big Apple, that's not the only one proving to be popular with tourists and locals alike. Prospect Park offers city dwellers the chance to take a break from the bright lights and the cars, and chill out on the perfectly manicured lawns. As if that wasn't enough, you can also cycle along the paths, you can boat on the lake, and you can even have your very own picnic.
Brooklyn Flea
If you love a good bargain, then you'll absolutely love the Brooklyn Flea. This market has grown in popularity over the years, and there's a good reason for that. Selling some of the coolest vintage goods that money can buy, this place isn't all about the money you're spending. Simply wandering around and traversing the stalls and watching the people pass you by is exciting enough.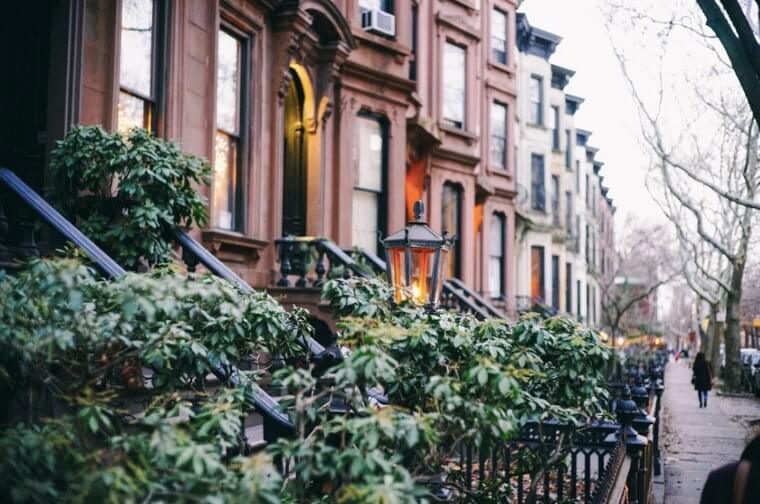 New York Aquarium
Do you love aquariums? Well, there's a distinct lack of them in the Big Apple, and the New York Aquarium in Brooklyn is actually the only one to reside in the city. Featuring amazing aquatic animals, this aquarium offers visitors the chance to get up close and personal with sea jellies, sharks, seals, and so much more, and it's a pretty awesome day out. After all, who doesn't love to see the wonders of the world in one place?
If you're heading to the Big Apple and want to explore what else this city has to offer, then it's time to head to Brooklyn and see what it's like for yourself. We have a feeling that you'll be pretty impressed, especially if you add these five great places to your bucket list.