When it comes to traveling, there are a lot of choices and decisions to be made. Where are you going to go? What are you going to do? What type of trip do you want? For example, are you planning on luxury and decadence or do you want cheap and cheerful? Is it all about the food, the culture, or the sunbathing? One of these decisions is where you are going to sleep at night: a hostel or a hotel - here are some things you should consider.
Price
This is one of the most significant deciding factors. Generally speaking, hostels are a whole lot cheaper in their nature, which leaves you with more pennies to get out and about. If you are going to be visiting several countries or want to squeeze as much traveling out of your budget as possible, a hostel is a fantastic way to do this. However, hotels come at so many different price points, with various deals and incentives, that if you shop around, the difference might not be as big as you would expect.
Privacy
One of the main differences between a hotel and a hostel is that in a hotel you have a room entirely to yourself (unless you are voluntarily sharing it with someone of course!) whereas in a hostel, it's the more the merrier! This is how they can charge such cheap prices, as they can fit several bunks into a room. You won't know the other people sleeping a few feet away from you and some people find that thought a little unnerving, whereas others are happy to just get some shut-eye at the end of a long day.
Safety
Another thing to consider is the safety of yourself and your belongings when staying in a hotel or hostel. Obviously, staying with other people in the same room is never 100% safe, but it's useful to read reviews on what different hostels' stances are on dealing with this and how other travelers keep their things safe. In a hotel, you are often given an in-room safe to lock away your valuables, which is more secure.
Atmosphere
This is one where the hostel definitely wins! Hostels are sociable places in their nature, as they are usually full of solo travelers, and the management often put on events and mixers to help the guests get together. A lot of friendships are made in hostels, which can really add to your travel experience. Hotels, on the other hand, are a lot more insular - and although you could head to the bar, talking to strangers isn't encouraged in quite the same way.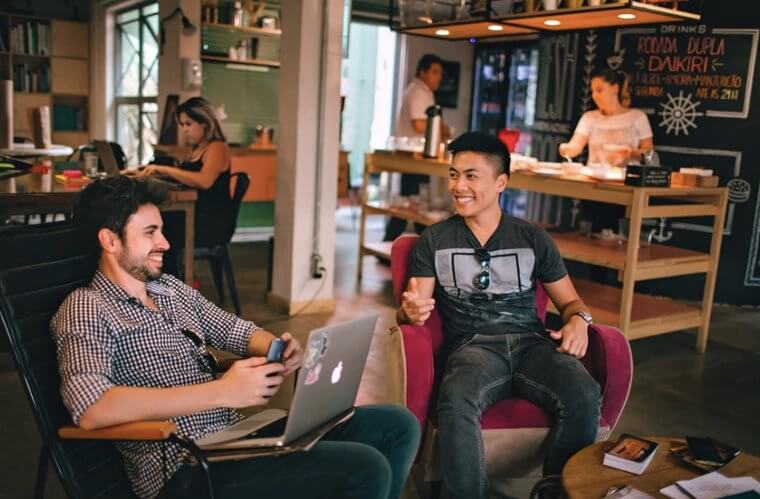 Amenities
Hotel amenities differ from place to place, but generally speaking, you should expect things such as coffee making facilities in your room, a private bathroom, a television, perhaps an iron and hairdryer, and in some cases a minibar, a safe, room service, etc. They may also be attached to a gym, spa, or pool too. In a hostel, you will likely be sharing a bathroom, and there are often shared spaces in which guests can watch television, play games, and socialize with other travelers.
Ultimately, you have to weigh up the pros and cons for each trip and see what works for you. Do you like the idea of meeting new people, or are you all about privacy? Do you want to save money, or splash out on a bit of luxury?