The light is at the end of the tunnel. Maybe it's just been one of those months. Perhaps you're finishing up a deadline or achieved a small goal. Honestly, it doesn't really matter, because surely you've done something to be worthy of a little time to yourself. A mini-vacation probably sounds like a great idea right about now. It's easy: just leave out Friday after work and then you will have all of Saturday available to pamper yourself, then get back with plenty of time on Sunday to prepare for the coming work week. You probably have a couple of friends in mind to go with you. Your girls know every detail of what's going on in your life and besides being your support group, they're pretty fun to hang out with, too! So what better way to relax than to run away to Los Angeles for a weekend with your besties and spoil yourselves rotten for a day?
Easy planning for a mini-vacation in LA
Obviously, 24 hours in the City of Angels isn't going to be enough. Even if you've been there before, sight-seeing can still seem like a priority. With only a day to do everything you want in an adventure, many might choose to run on caffeine, adrenaline, and no sleep for the full 24 hours. Though some may find this method anything but relaxing, with just a little preparation on your part, you can make your girl's day an incredibly rewarding experience.
Do you have somewhere to stay?
A crash pad is not a bad idea, especially if you know your plans ahead of time. A good friend in the area with a proneness for generosity may invite you to stay with them. There are also plenty of hotels in the area and most can fit easily into your budget. However, if you have a bit more set aside for this special event, you may want to treat yourself to something slightly more extravagant. Shutters on the Beach, located in Santa Monica, is right on the water. You can choose to spend your day at the spa or lounging poolside with a splendid view and plenty of pampering. This may especially appeal to anybody who would prefer to spend an afternoon relaxing, then partying at night.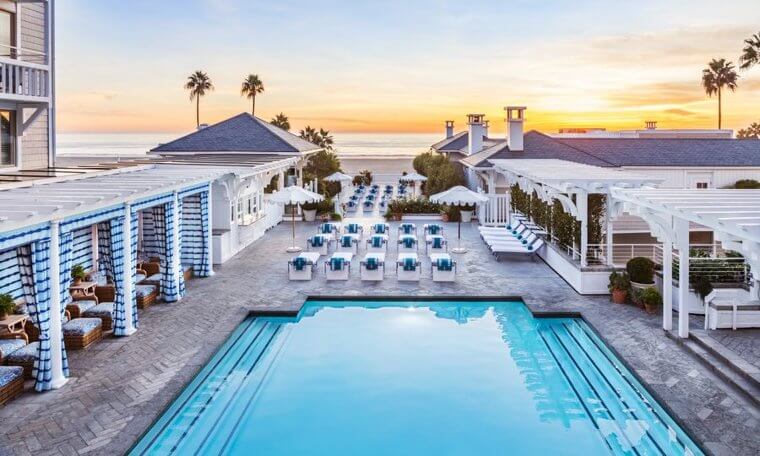 Where do you want to meet for lunch?
Keep in mind, you are going to need to eat while you are here. Some hotels do offer free continental breakfast, and some might even have room service. While there are plenty of fast-food chains in the area, there are also some more unique establishments you should keep in mind, as well. It is said that Los Angeles is a foodie paradise, so if you are passionate about what you eat, make sure you plan a meal around something new and interesting. The more seasoned palate might appreciate the Spoon & Pork, where not only is it good Filipino food, but also so affordable that everyone can try or share a little bit of everything without breaking the budget.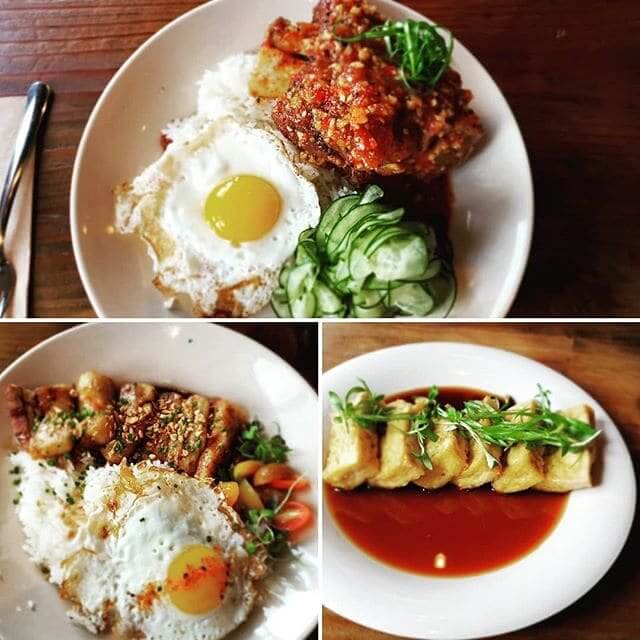 So, what do you want to do?
Depending on how many friends are coming along or what everyone likes to do, your plans may be heavily varied. While Los Angeles is a city with plenty of buildings to get lost in, don't underestimate the number of things you can do outside. There is ample hiking, one trail takes you all the way up to the Hollywood sign, for amazing skyline views. You can drive by mansions, explore the boardwalk and boulevard, or head down to the marina for an exclusive sunset cruise and have your dinner served on board. You might be surprised at how many activities you can squeeze into a day. Whether you like shopping and clubbing or libraries and museums, you are certain to find what it is you are looking for in Los Angeles. When it comes to planning the perfect rejuvenating mini-vacation, there is no limit to the amount of adventure you can have in this endlessly fascinating city. Taking time out for yourself is probably the best idea you've had all day, so what are you waiting for? Go see who wants to have some fun in LA this weekend! More about Sarah Lee
"A former reporter who went from telling the news to telling stories. Introverted, but willing to discuss food. I work hard so my cat can have a better life."