Staying hydrated is key to being in a peak performance state, both mentally and physically. That's because water is an essential fuel for your brain, and can even boost your metabolism, improve skin and your daily movements. The advice we're all given is that we should drink eight cups of water a day. However, one thing that a lot of people are confused about is how much water they actually need based on their height and weight. 

While eight cups of water a day seems like a reasonable answer, this advice is often given to people because it's simple and easy to remember. While the real answer to this question is slightly more complicated, it's still really easy to understand and with just a few things in mind, you can figure out just how much water you need based on your body and lifestyle:
The easy answer
The U.S. National Academies of Sciences, Engineering and Medicine has a simple answer to this question for all those who don't want to get too bogged down in the details of this question. It's approximately 15.5 cups (125 ounces) for men and 11.5 cups (91 ounces) for women. If you feel like you're not getting enough water, this is a good place to start. It's important to remember, however, that this may not be appropriate if you're extremely active or lead a sedentary lifestyle. You'll also be surprised to learn that there are some surprising sources of water you may not have considered.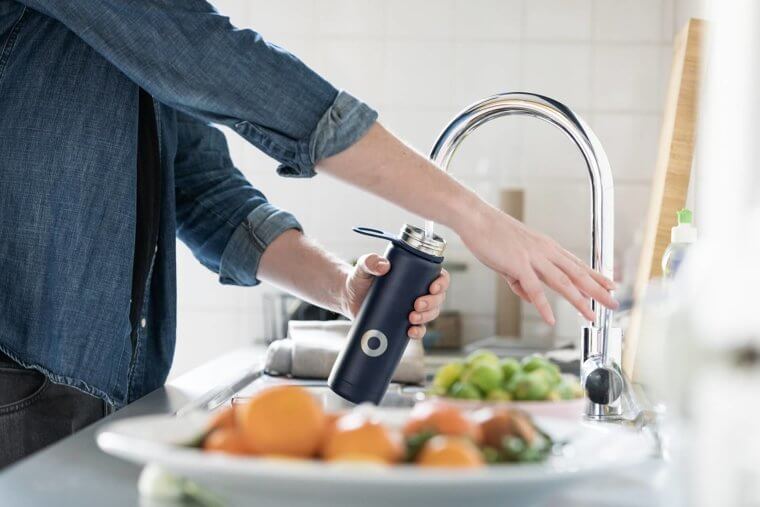 The real answer
While the guidelines mentioned above are a good place to start for people looking to work on their hydration game, they're still just an approximation. To figure out how much water you actually need, start by noticing how your body feels when you're dehydrated. As you start drinking more water, be mindful of how your body responds. You may notice, for example, that the 15 cups you're now having make you feel much more energetic and alert. However, you might also feel too sluggish, which is your body's way of telling you to slow down.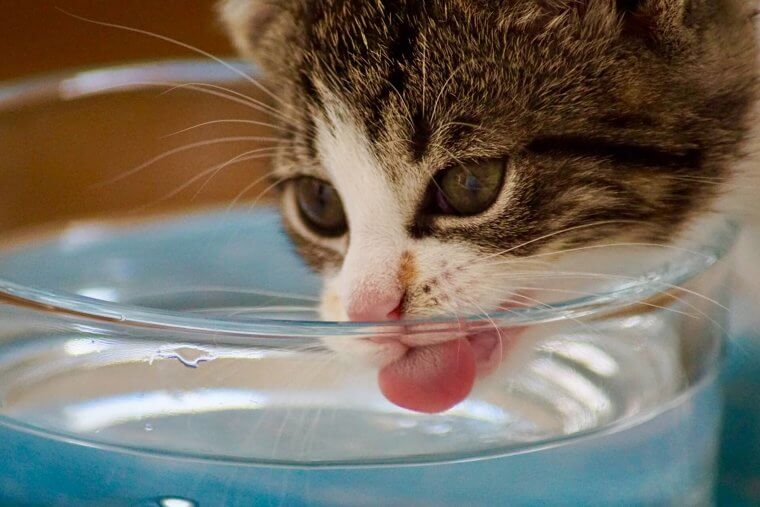 Make it a habit
Staying hydrated is a marathon, not a sprint, so it's all about turning drinking water regularly into a habit. There's lots of apps you can use to remind you to drink water regularly throughout the day. You should also get into the habit of carrying a water bottle with you at all times and keeping it where you can see it, so you'll remember to drink more water.
The guidelines mentioned above are a good place to start, especially if you know you're dehydrated. The level of physical activity you undertake and the weather will also affect how much water your body needs. Start by slowly working your way up to the recommended intake mentioned above and adjust it based on how you feel. Ultimately, you have to listen to your body to understand whether you're giving it the water it needs.
Different sources of water
One common mistake that many people make in their attempt to stay hydrated is not understanding all the different ways in which our body gets water. Did you know, for example, that the food you eat has a significant amount of water in it as well? In fact, the guidelines mentioned above account for 20% of the water coming from food. Coffee, tea, and other beverages you consume also have a significant amount of water in them, all of which add up to your daily hydration quota.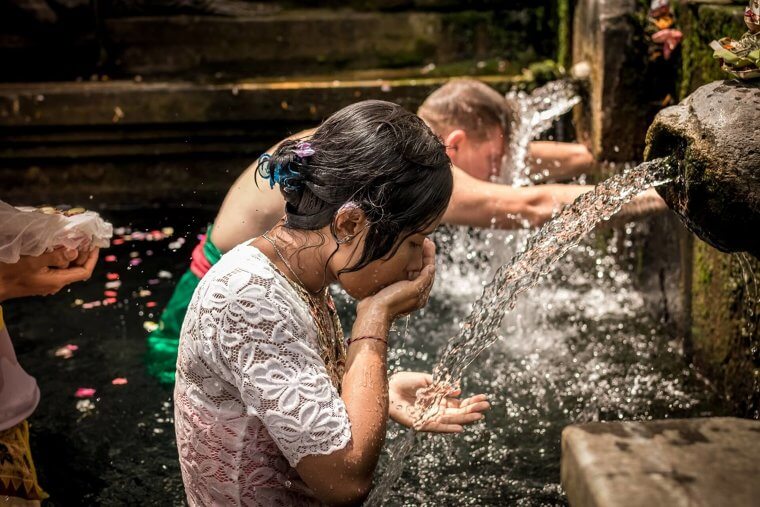 The waste test
The thing that makes human bodies such a marvel of evolution is that we all have in-built mechanisms that are always working to make sure your body is getting what it needs. When it comes to checking if you're getting enough of water, the color of your waste is perhaps the most reliable indicator.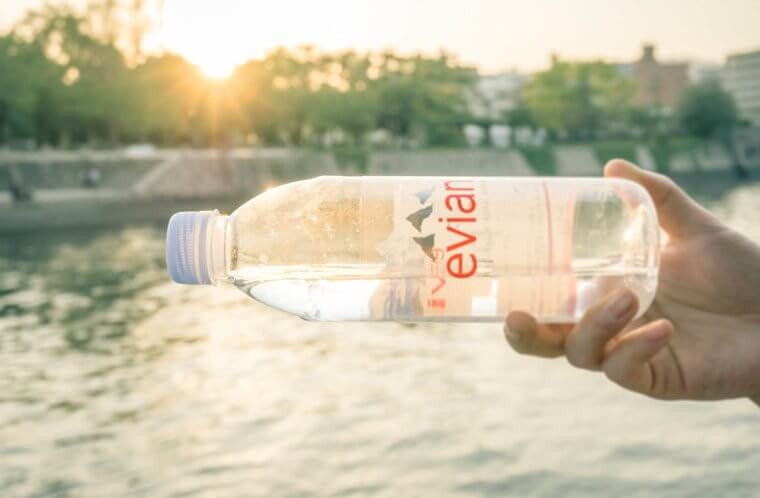 Our kidneys play a huge role in how water is utilized in our body so it makes perfect sense that doctors often rely upon the color of waste to determine whether someone is drinking enough water. People who are adequately hydrated have waste that is either clear or pale yellow.