It is quite possible that our childhoods were full of thousands of questions about black holes. Even the people scared of darkness were captivated by the concept of such things existing in space. The mere mention of black holes always piques interest, so here we are going to break down why they are interesting and just how big they really are. 
What Are Black Holes?
Black holes are the single most heavy creation in the entire universe. According to science, force is dependent on an object's mass. Since black holes are gigantic in mass, they have a compelling gravitational force on all the objects and space that surround them.

It is pretty daunting when you realize that black holes are potent enough to tear apart both stars and planets alike! These holes are formed from the death of a massive star. Once the star nears its end, its gravitational force causes the mass to collapse within itself.  Black holes are so powerful that even light can not escape its gravitational pull. 
How Big Are Black Holes?
Black holes come in various sizes. They can be a million times larger than stars or planets and even come as small as the size of a city. Our universe is home to about three different variants of black holes, and their dimensions are dependent on their classification.

The first type of black hole is the stellar black hole which forms once a gigantic star explodes and then collapses within itself. One good example of this black hole resides in the M33 galaxy, where the black hole has a diameter of about 58 miles and a whopping mass of 15.7 times our sun!  These black holes might seem tiny to you. However, do not be fooled by their tiny sizes because their sheer mass is enough to disorient the entire planetary system.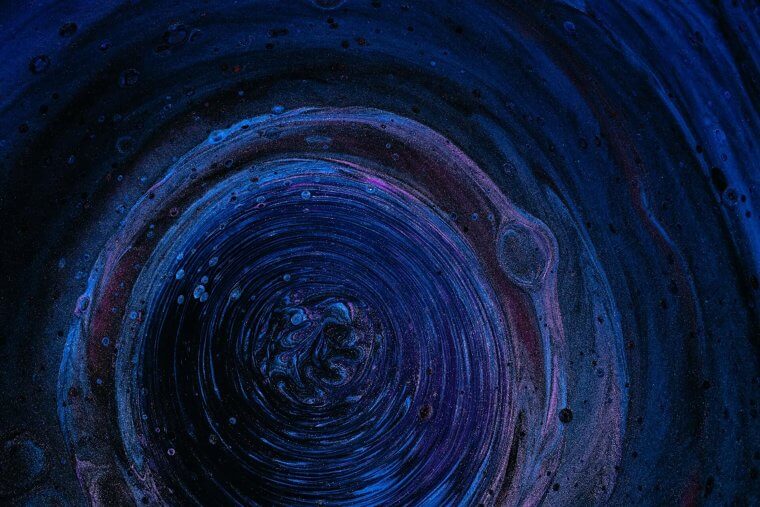 Types of Black Holes
The second type of these black holes is the intermediate-mass black holes, which contain about the mass of 400 suns! One of these black holes is about 1460 miles across. This means it can simply stretch from California to Saint Paul! Now, from this point onwards, the size of these black holes becomes comparable to that of our earth's. Intermediate black holes have an extensive array of sizes. For instance, these black holes can be about twice as large as Jupiter. With a mass of around 47,000 suns and spanning a width of 172,000 miles, these black holes are Herculean, and you might think that these are the largest black holes but you'd be mistaken.

This brings us to the third type of black hole; the supermassive. If you thought that intermediate black holes are the largest holes, you were wrong. They are nothing compared to the gigantic masses and sizes of these third type of black holes! Sagittarius A* is located at the center point of our Milky Way galaxy and is 44 million miles in diameter. That is, lining up 168 Jupiters in a row!
Scientific Findings
This black hole weighs 4 million times the mass of our sun, and interestingly enough, this black hole is on the smaller end of the spectrum compared to the other black holes that are classified as supermassive. 

Science has found thousands of black holes, but the most enormous black hole is actually still smaller than the acreage of our solar system. As we continue to explore the vastness of space - it is no doubt we will find even larger black holes and even more surprises definitely wait for us out there.