What comes to mind when you think of the term 'skincare'? This popular buzzword has been circulating the web inspiring many to revitalize and upgrade their look. Whether you suffer from regular acne, winter induced dry patches, or just want to further delay signs of aging, one way or another we are all in what can sometimes feel like a desperate search for luminous, hydrated, healthy skin. The secret is not solely in the products. Healthy skin, the kind that remains resilient to everyday and not-so-everyday events, is achieved through an effective everyday routine. If you follow these basic principles regularly, your skin will thank you by revealing its most radiant natural glow all year round.
Proper cleansing
Cleansing should be done twice a day for the face and body with lukewarm water, in the morning after you wake up and right before you go to bed. Finding the right cleansers can be a daunting feat and harsh products can make your skin feel extremely uncomfortable. Once you determine your skin type and any recurring skin conditions (for example: oily combination skin and mild body acne), acquiring suitable gentle cleansers should be less of a hassle. As your skin improves and as the seasons change, update your routine accordingly to ensure your skin is in optimal condition. View this post on Instagram
A post shared by Deep Cleansing Skin Care (@deep.cleansing) on Dec 12, 2018 at 8:58pm PST
Exfoliate
Smooth, even, soft skin can be achieved by weekly or bi-weekly exfoliation. Exfoliation helps remove old dead skin, revealing the fresh healthy skin underneath. This can aid in improving skin texture and evening out complexion. There are many exfoliants on the market for face and body: from body brushes, to loofahs, facial sponges, homemade scrubs, to mild chemical peels. Finding the right exfoliant is key to an effective body/skincare regimen. It's important to use a gentler exfoliant on face than on the rest of your body, as your facial skin is more sensitive and delicate. Remember, abrasive isn't always better.
Moisturize
After cleansing and exfoliating, this is a holy grail step that should never be skipped. Whether you have dry skin, normal, or combination, it's important to make moisturizing a daily habit in your body care ritual. Moisturizing should be done while the skin is still slightly wet, as your skin will absorb excess moisture keeping it supple and hydrated. Depending on the season, you can opt for lightweight or rich lotions and creams. Butters are great for cold months, as they keep dry patches at bay. Gel moisturizers are great for hotter months, as they absorb easily leaving skin totally breathable.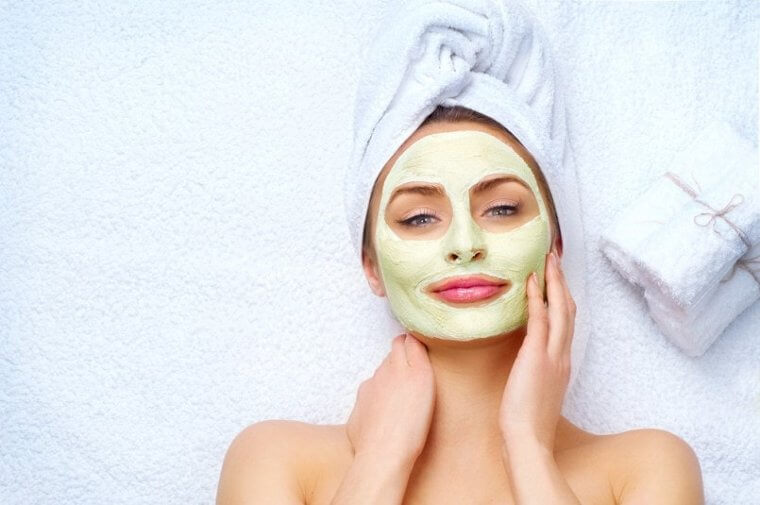 Sun protection
Your skin is your body's first layer of defense. Before you head outside, it's important to apply SPF to shield your skin from the sun's harmful UV rays regardless of how long you intend to be outside. Find an SPF appropriate for your intended sun exposure and skin type. Reapply as often as needed.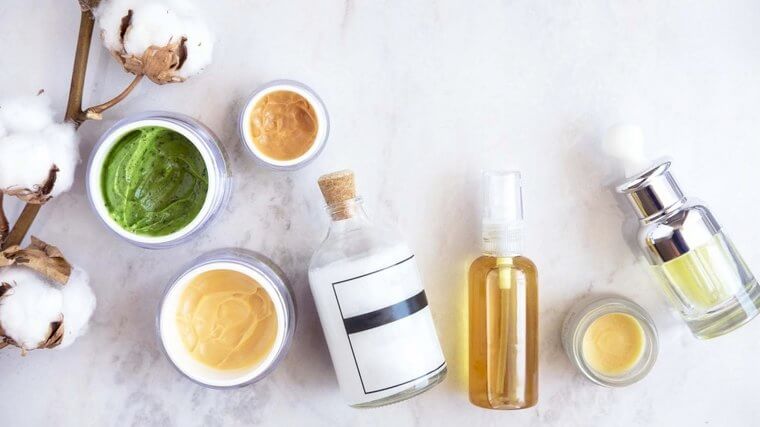 Diet
Healthy skin starts from within. Your body requires a certain amount of water to maintain optimal hydration. You can never go wrong reaching for another glass throughout the day. A balanced diet is also a key component in achieving great skin. Fruits and vegetables contain many rich vitamins, minerals, and antioxidants that maintain your skin's vibrancy and youthful appeal. On the other hand, it's also important to avoid or limit the consumption of skin damaging foods, as they may make the skin dull or increase the appearance of aging. Some types of food to avoid are highly processed junk foods as they may contain unhealthy fats or high sugar content. Consistency is key in maintaining healthy skin. Be sure to adjust your routine accordingly in summer and winter months, as skin may need extra attention. If you'd like a professional take on what your skin needs, visit a dermatologist. More about Jamie Levi
"I'm a mom, movie buff, and pop culture fanatic. I also enjoy creating and sharing some of the web's most interesting stories."