Homes need refreshing every once in a while so that you don't get bored living there. The good thing is that you don't need to spend a fortune to give your home a new lease on life. You don't need to make a complete overhaul of everything, either. Small improvements and changes can go a long way in livening up your living space. There are so many DIY projects you can tap into to do the decorating you have always desired. These require a bit of physical effort from you, basic skills, and a small budget. Shake things up by trying one of these tips.
Touch up your walls
Your walls are the largest surface in your home and how they look dictates the general appearance of your space. If they're looking old and worn out because of a few scratches, dirt or scuffs here and there, you can spruce them up with a little effort and a few easy methods. You can paint them afresh with a color of your choice. This is one of the cheapest ways to liven up the interior of any room. You can also choose to add a beautifully patterned wallpaper.
Bring the flowers and greens inside
Having plants inside your home can be very refreshing. Besides the soft natural colors, they will also keep the air in the house fresh and clean. They're even better if they are flowering. Brightly colored flowers such as daffodils and sunflowers will make your living space more vibrant and relaxing. Just place potted plants in corners of any room and you're set.
Display artwork
Spice up your bare walls and cabinet tops with expressive artwork. It could be a print, a painting, a photograph, figurine, or sculptures. You don't have to spend a lot on it. Get a blank canvas and make your own paintings. It doesn't have to be anything complex, just something to bring in some color. Anything that fits your style will work. Framing some family photos and putting them on display can have the same effect.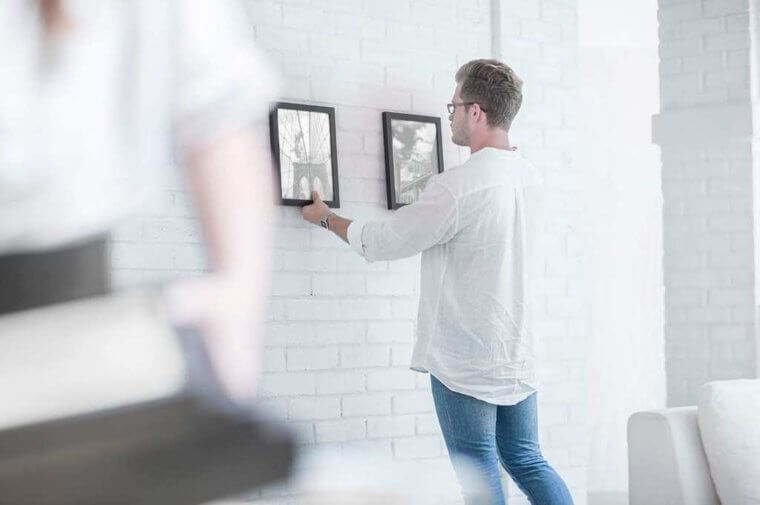 Brighten up with fabric
Fabric can brighten up a lot of areas that need a little updating. With beautifully patterned or colored fabric, you can cover up sofas, stained carpets, or anything else that you're not able to replace at the moment. You can also get slipcovers of different colors for your throw pillows for a more cheerful look.
Make a new bed
A simple shift of bedding can give your entire bedroom a new look without even buying a new bed. Try new colors of the duvet, bed cover, or sheets. Mix up the pillows. At night it will feel like you're getting into a brand new bed. A bed header is another great addition that will help with your bedroom theme.
Keeping things as they are in your home can get boring, tiring, and stale. Sprucing things up a bit can even leave you feeling better and lift your mood. Some of these tips will give your house a complete facelift, and you'll feel like you're walking into a brand new home all over again.