Are you a nature nerd? Then you probably want to know more about sea glass. Each piece is a one-of-a-kind find, and each has its own story. Is it from a shipwreck two hundred years ago? Did a glass jar slip from a child's hands while he walked along the beach twenty years prior? Is it from Italy? Mexico? Or some island that you never heard of? You may never know exactly where your piece came from, but it's fun to contemplate anyway. With that said, let's talk about the amazing life of sea glass.
What Is Sea Glass?
As gems, such as diamonds, rubies, and emeralds, are created by nature and refined by man, sea glass is created by man and refined by nature. They are pieces of discarded glass that humans have made and tossed away. They get lost in the waters, and over time, become the frosty, beautiful glass that is known as "sea glass." It takes between seven and twenty years to become sea glass after that broken glass is lost at sea. A quality piece of sea glass has no shiny spots and has smooth edges. Have you ever picked up glass on the shoreline or purchased a piece of jewelry that has sea glass as part of the design? Now, you know what it is.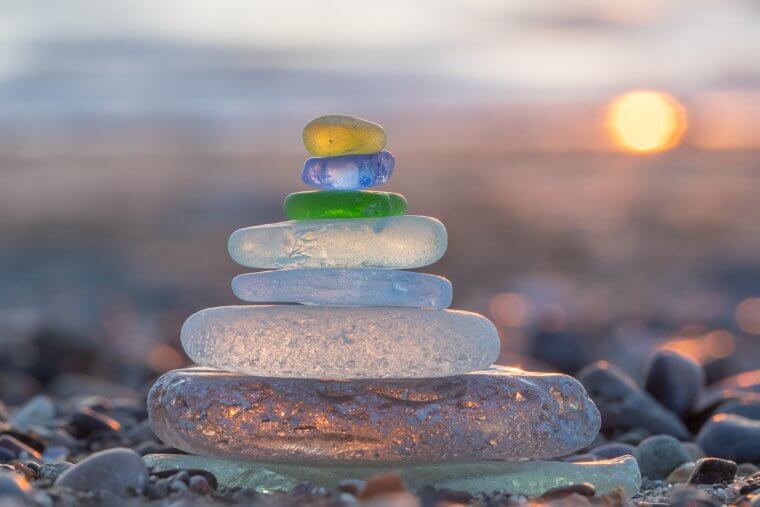 How Is Sea Glass Different From Beach Glass?
It's nice to know the difference between sea glass and beach glass. Sea glass is found in saline waters (the sea) and beach glass is found in fresh water sources. Often, beach glass is not as frosty in appearance and has a different pH balance than sea glass does. Sea glass has a higher pH, which allows the glass to become smoother, faster. The rougher the beach, the better the sea glass will age. However, when you're dealing with these two, the terms can be used interchangeably, as they are both beautiful in their own way.
How Is Sea Glass Formed?
As we've said, sea glass comes from the remnants of glass formed by humans. They get lost in the waters, and in a few years, we'll see it again with a whole new look. Sadly for us, and better for the environment, we're seeing less and less sea glass due to our switch to plastics. Before the 1960's we didn't recycle, and we buried our trash in the sandy beaches, thinking that we wouldn't ever see them again. Now, we act differently by recycling and using plastic for most of our packaging. This means less sea glass, though there are people who create artificial sea glass in rock tumblers.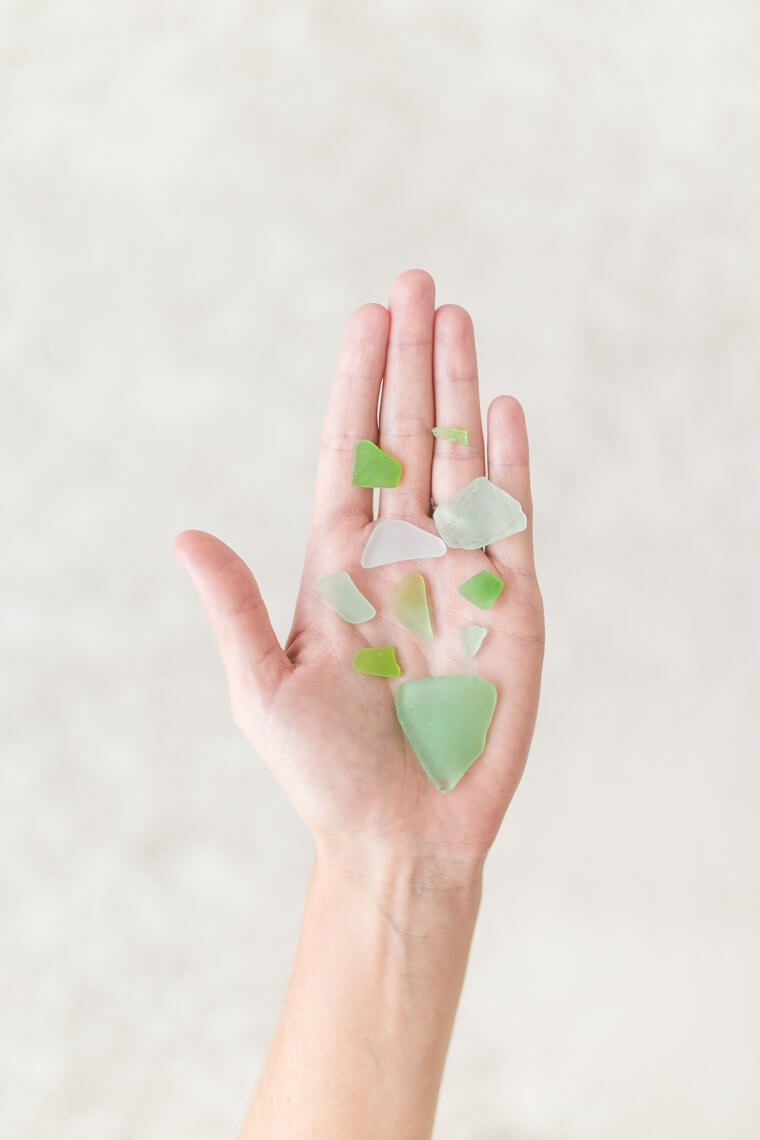 Where Do You Find Sea Glass?

You can find sea glass all over the world, but they are mostly found on the beaches of the United States, Mexico, Hawaii, Italy, and England. Each beach is different, so if you ever want to go exploring to find sea glass, ask the locals for help. They'll have the inside scoop on where to find some beautiful treasure. There are several people who travel the world collecting this unique piece of art. Who wouldn't want to find the perfect collaboration between man and nature?
What Is Sea Glass Used For?
Sea glass is used for many things. Decorations and jewelry are the two main creations they are known for. They come in many different unique colors, so you can produce the same piece over and over again, and it will be different every time—just like a snowflake. You can drill and glue these creations to make pieces of artwork for your local beach town shop. You can place them in a clear jar with sea shells to make the ideal accent to your home. Sea glass has been through some rough times in the waters, so why not give them a nice home?
Are you staring at your sea glass in awe, now? We hope so! They are amazing little treasures. We could spend all day on the beach digging through the sand. Each one has a story, and we want to collect them all. Are you on the beach at this moment? Did you discover your first one and wonder what it was? We hope we answered your questions. That said, let's start searching for more to add to our collection!