Anime remains one of the most popular formats when it comes to movies and television shows. Considered to be a more unique and experimental form of filmmaking, Japanese animation flicks have been pushing boundaries and changing perceptions for a long time. You will most likely have seen at least one example of an anime movie at some point. These movies are often vastly underrated, and there is a whole world of adventures to discover within the anime universe. They can prove to be a wonderful experience when it comes to a complete movie experience, and there are some wonderful titles to choose from. Indeed, some classics of the anime world have even gone on to become classic movies in their own right. It is never too late to check out anime; it's really just a case of you knowing the best movies to check out. Here are some of the greatest must-see anime classics that we highly recommend you check out right now.
Grave of the Fireflies (1988)
One of the great masterpieces of anime film, and still one of the most highly-respected anime movies ever made. Grave of the Fireflies is a movie by writer-director Isao Takahata and produced by the revered Studio Ghibli. The movie takes place in Kobe, Japan during the Second World War, and follows two siblings as they struggle to survive the last days of conflict around the world.
Ghost in the Shell (1995)
One of the most influential movies ever, Ghost in the Shell is considered an anime classic. Forget the pitiful recent remake, this is the definitive version of this flick. This is a movie that has influenced plenty of Western filmmakers, including The Wachowskis, most notably with their Matrix movies. Taking place in a futuristic metropolis, where everything is connected electronically, the movie follows a cybernetic human female, as she tries to track down a notorious hacker.
Spirited Away (2001)
Spirited Away became the first ever Japanese animated movie to scoop an Academy Award, and it was well deserved as well. This is probably the go-to choice if you are just discovering anime movies for the first time. The protagonist is Chihiro Ogino, a 10-year-old girl who enters the spirit world to save her parents from the witch Yubaba. Widely regarded as a masterpiece, Spirited Away should be on everyone's must-watch list. If you want to discover some of the best anime filmmaking on the market, this movie is the place to start.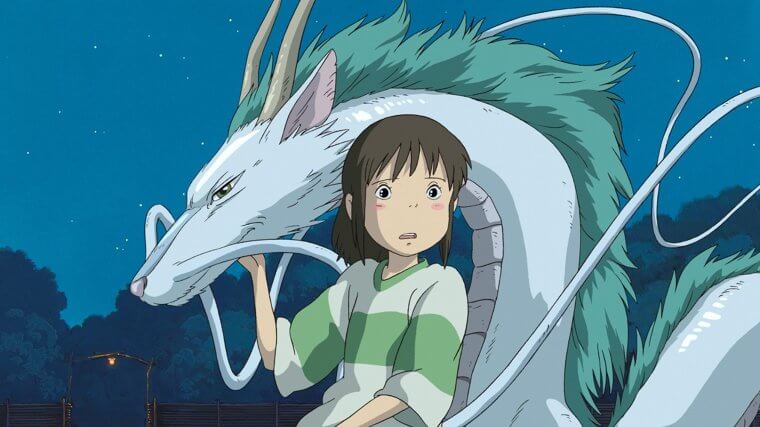 Cowboy Bebop: The Movie (2001)
A spinoff of a highly influential anime TV series, the Cowboy Bebop movie maintains the visual dynamic and tonal qualities of the series, while also being accessible to first-time viewers. Fans of the Joss Whedon TV show Firefly (2002-03) and spinoff movie Serenity (2005) will notice definite similarities and influences here. And this goes some way toward showing the scope and importance of the Cowboy Bebop franchise, and how influential it has proven to be to other filmmakers around the world.
These are a few of the best anime movies ever made, and they are must-sees for any film fan. If you are trying to get somebody to take an interest in anime as a format, then these movies are definitely the best way to achieve that. Make sure you do what you can to try to watch at least a couple of these movies as soon as possible. You won't regret it!