Ask anybody how many pairs of shoes they own and they are almost certainly going to stop to think for a moment, maybe even count on their fingers, before being able to give you a solid answer. Most people have at least one pair of shoes. Some generally own at least a pair of sandals they can slip on their feet for a quick run to the store and something to qualify as dressy for formal events. Others have several different types of shoes ranging from boots to slippers for versatility, while sometimes there are styles that can only be worn with one particular type of outfit. However, the number one rule when it comes to your shoes is how they fit, including your personality, budget, and of course, your foot.
Shoes with attitude
Some may choose Velcro tabs for convenience, while others might consider double lacing a set of hightops for extra stability. Just buying a pair of boots can require extensive consideration. Ranging from cowboy to UGGs, you can also get them anywhere from ankle length to thigh-high, stiletto to flats, and lace-ups to buckles. With materials ranging from soft blue suede to shiny purple pleather, it might be impossible to choose just one pair, and this is just with boots! Imagine the possibilities that come with mules, loafers, sandals, and brogues.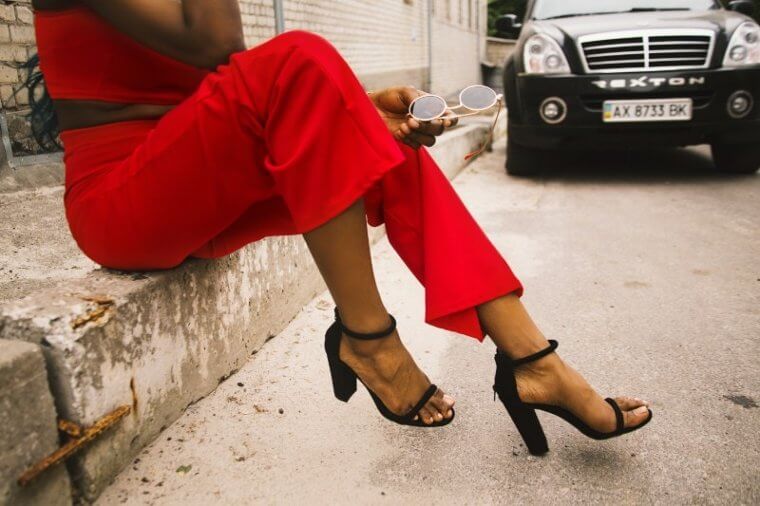 What is important to remember is that anything you choose to wear on your feet should fit your lifestyle as well. If you frequent clubs and like to dance, there are pumps available that you can actually transition into flats simply by pulling the heel off and tucking it in your purse. If you enjoy being both outdoors and fashionable, some sturdy hiking boots in funky colors can help announce your fun and adventurous side. Whatever it is you choose to put on, make sure it defines you. Some have discovered that even the most drab outfit seems to take on a whole new life when accessorized with the right pair of shoes.
Shoes on a budget
Just because our wallets may not be as full as we would like doesn't mean we have to scrimp when it comes to our footwear. Depending on what size and style you need, sometimes you can pick up what you need online at a discount. Some retail chains have started carrying extensive name brands that emphasize quality with a great price. If you aren't too anxious about other people's stuff, thrift stores and donation stations often showcase expensive displays at second-hand rates. Where a good pair of sneakers might cost a pretty penny brand new anywhere else, it can be useful to find the same pair already broken in but with plenty of tread at a quarter of the price. View this post on Instagram
A post shared by Cindy_Gtn (@cindy_gtn) on Feb 3, 2020 at 1:25am PST
Shoes that simply fit
Buying shoes online may leave you feeling a bit uncomfortable, especially if you would prefer to try them on first. Fortunately, there are some easy ways to determine if they are your size, regardless of if they are old or new. Whenever you go into a specialty shoe store, see if you can get a sales associate to accurately measure your foot for you. Not only does it determine the length, but can also evaluate width, as well. It is strange to consider, but some people go their whole lives wearing a size nine shoe, only to find out that they are a size seven with extra wide feet! Try on the shoe inside the store if you can. Walk around a bit and get a feel for it. The idea is to buy a pair you can wear immediately, rather than waiting for your shoe to adjust to your foot. If it feels a bit tight, chances are that is how it will feel further down the road. While many of us might prefer to go barefoot and cut out the issue entirely, some places won't even let you in without shoes due to safety issues. The best way to handle it can be to find a way to have fun with it. Who knows? You might discover you really like shopping for shoes! More about Jael Josevich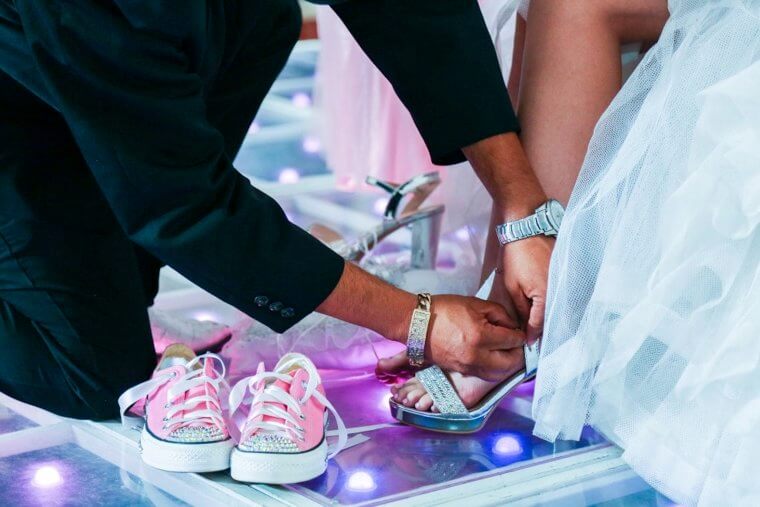 "I'm an amateur baker with a passion for writing, scary movies, coffee and anything Kristen Bell related. Also secretly a huge Taylor Swift fan."