At the center of our galaxy there exists a black hole 4 million times more massive than our sun. It's called a supermassive black hole and scientists believe they formed when their galaxy formed. But what is a supermassive black hole?
Black Holes Form From Collapsed Stars
A black hole is a region of space with gravity so intense that not even light can escape. Black holes form when a Supergiant star runs out of fuel to burn and collapses in on itself, an event called a supernova explosion. They are not necessarily always large in diameter, but they contain vast amounts of matter which causes its intense gravitational pull.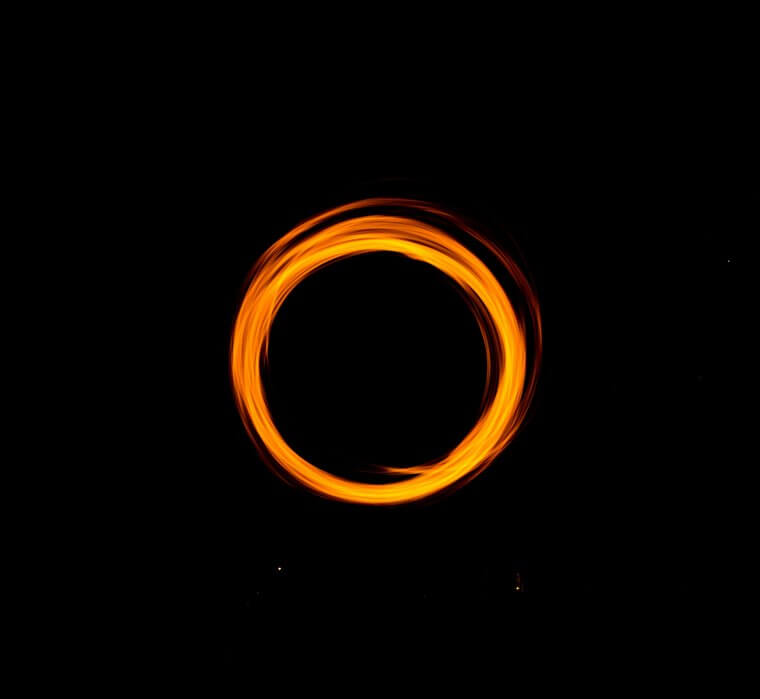 Black holes are not visible with the human eye; they appear invisible. Scientists are able to determine the relative location of black holes because the stars that surround it orbit much faster than they would a normal object of similar size. Scientists are able to measure how fast the stars are moving to determine how big the black hole is. 
Black Holes Can Grow Bigger
Once a black hole forms they can grow in size by capturing nearby material. Contrary to popular belief, black holes do not suck surrounding objects in, when an object crosses its event horizon, the object can no longer escape the gravitational pull and it will fall in.
As the objects fall, they travel at such high speeds they heat up and emit bright light. If the sun were to become a black hole, the planets would continue to orbit it as normal; however, the sun is not massive enough to even turn into a black hole if it ran out of fuel. Stars need to be at least 2-3 solar masses; instead our sun would turn into a white dwarf, a very dense stellar remnant.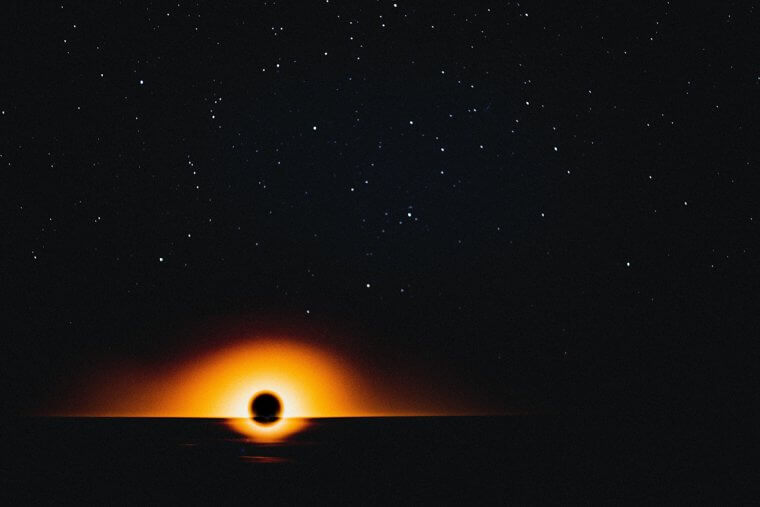 Black holes mainly absorb gas and dust and sometimes stars, planets, and even other black holes. There are different classifications of black holes based on their size: stellar, intermediate-mass, and supermassive.
Supermassive Black Holes
A supermassive black hole is a one with a mass above 100,000 solar masses. It's still unclear how exactly supermassive black holes are formed. Their ages are usually relative to their galaxies as is their size, so scientists theorize they form when their galaxy does. The supermassive black hole at the center of our galaxy resides 30,000 light years away from Earth. It's called Sagittarius A and is more than 4 million times more massive than our sun and 15 million miles across.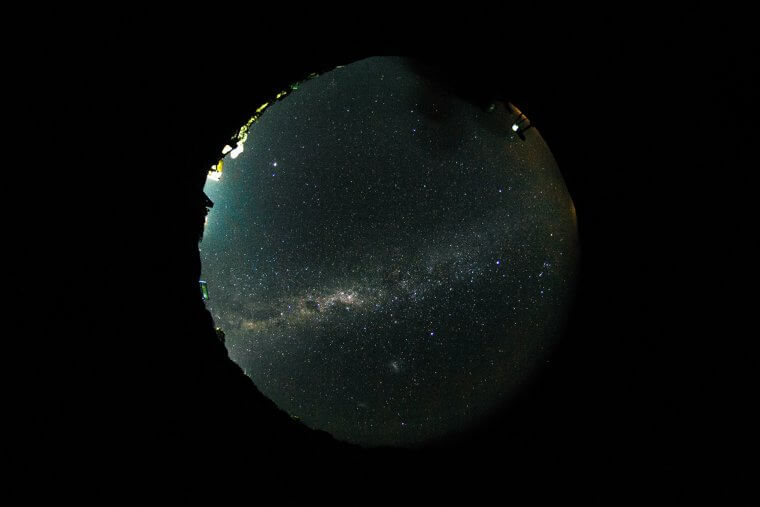 That sounds incredibly large, but scientists have measured some supermassive black holes as large as 100 billion solar masses. While energy can't escape the black hole's event horizon, as objects fall beyond it and are ripped apart, gas and matter is thrown out at immense speeds. Some supermassive black holes discharge superheated plasma beams that reach millions of light years in distance. 
What Does A Supermassive Black Hole Look Like
While black holes are invisible, scientists have created advanced technology that can photograph a black hole based on the light around it. The first image ever taken of the supermassive black hole at the center of our galaxy was in 2022.
Scientists used the EvenHorizon Telescope to capture the image. It shows a bright ring of light bending towards the intense gravitational pull of the supermassive black hole. The only other black hole to have been caught on camera is one in a galaxy 50 million lightyears away in the Virgo constellation, Messier 87. The black hole in the center of the galaxy is the mass of 6.5 billion suns and 24 billion miles across. It was the first ever black hole photographed and looks almost identical to Sagittarius A despite their immense difference in size and the difference in the galaxies they reside in. M87 is pictured as a dark void surrounded by a lopsided ring of light.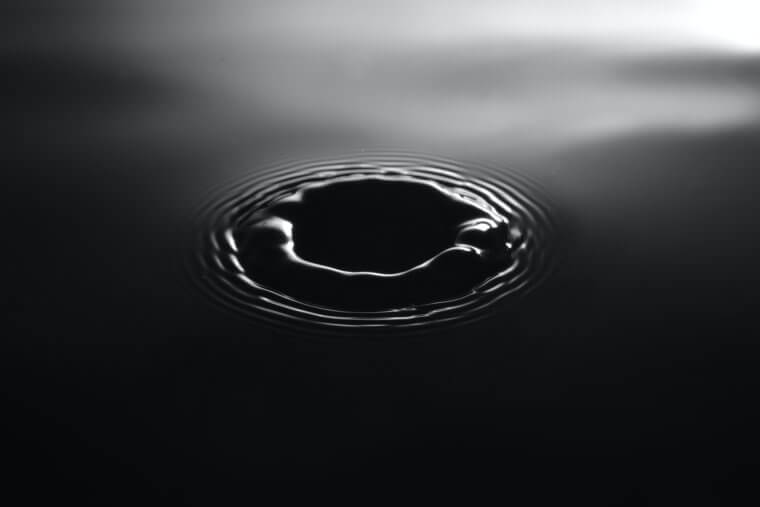 Scientists say it was much more difficult to photograph Sagittarius A despite it being closer because the gas orbiting around it was moving much faster than M87, so the gas and light pattern changed rapidly. The final image of Sagittarius was actually a compilation of many images, a process that took 5 years to complete.