Nothing beats a slice of pie when you feel like getting some comfort food. The United States is filled with amazing spots where you can find some wonderfully made pies. Let's take a look at some of the best places to eat American Pie.
Crave Pie Studio (Atlanta, Georgia)
This pie shop is located in Atlanta and has two locations, downtown Duluth and Alpharetta City Center. You can find both sweet and savory pies here. If you're anywhere nearby, you should stop by for a tasty slice. Some famous flavors are coffee and cream, chocolate bourbon pecan, and raspberry pomegranate meringue.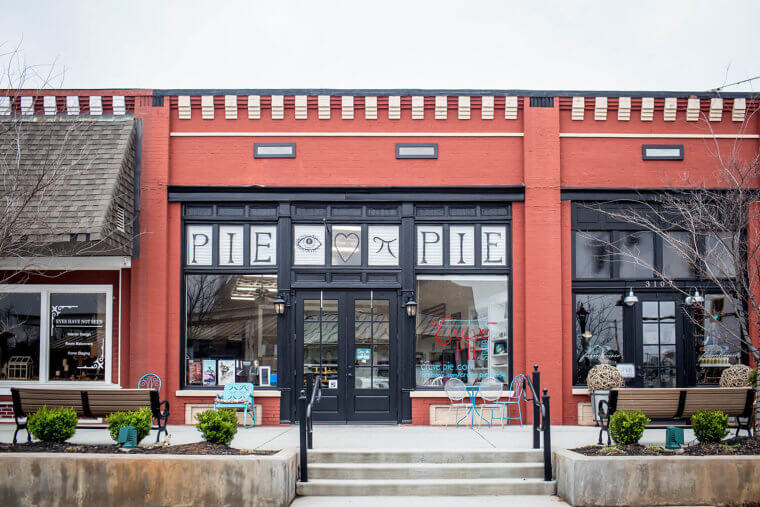 Little Pie Company (NYC, New York)
The classic Granny Smith apple pie is a favorite by many, having no trouble bringing up memories of grandmothers and of simple times. That's why the Little Pie Company in New York City has decided to specialize in making these. You won't be able to stop when you taste a slice!

Add some sour cream and walnuts into the pie and you'll have something so filling you won't eat dinner anymore. If you're looking to fill your tummy up with an apple pie, head over to New York City. You won't regret it at all!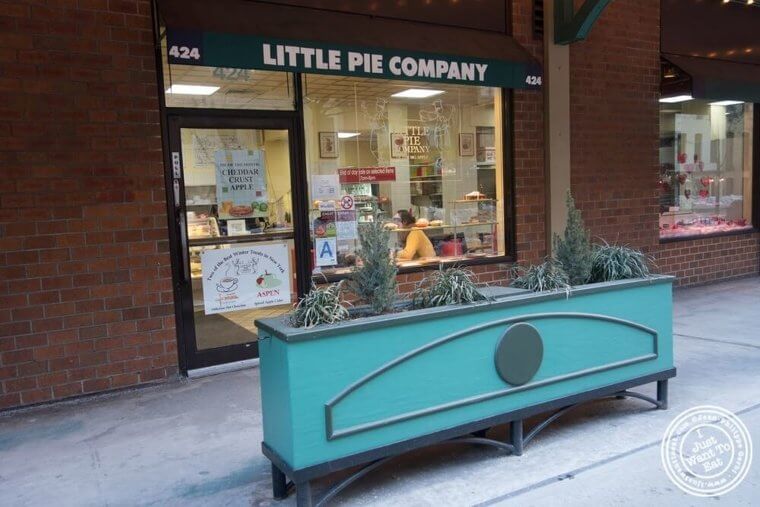 ​Leoda's Kitchen and Pie Shop (Lahaina, Hawaii)
Hawaii is a paradise for tropical food lovers, so naturally, pie makers in the islands adapted their recipes to match. Leoda's Kitchen and Pie Shop is famous for its banana cream pie and coconut cream pie. There are also many other tasty offerings to get there.

Other than these two, you can get miniature pies with chocolate, or macadamia pies. We promise you'll be coming back for more. Perhaps one visit isn't enough…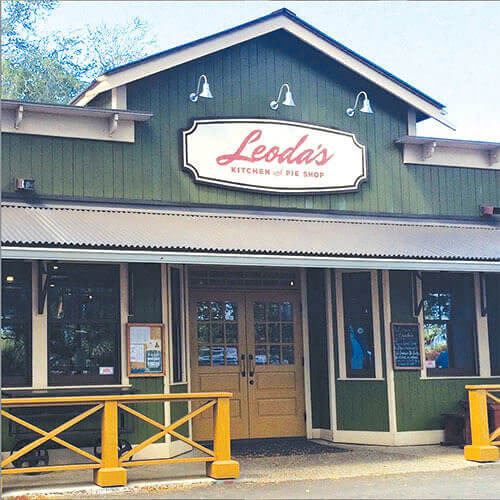 ​Jones Hollywood (Hollywood, California)
Jones Hollywood's reputation as the best pie shop in Hollywood isn't for nothing. Many celebrities living in Hollywood swear by this pie shop every day.

Even the Kardashians have been here before! Their apple pie contains caramel and has a flaky crust. To top it all off, the pie is laden with homemade vanilla ice cream. Three scoops of it too, and you'll be craving for more.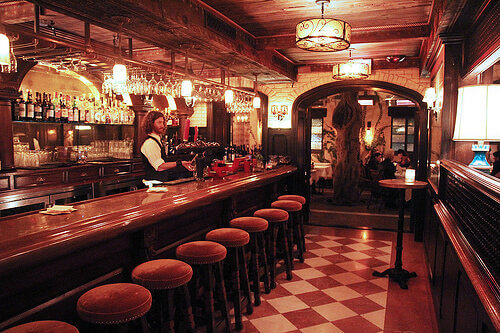 Honeypie (Milwaukee, Wisconsin)
Apart from the waterparks, another thing that drives people to visit Wisconsin is their pies. Honeypie has more than just pie, but it's rather famous for that too. It also sports a retro-style aesthetic, if that's what you're into.

Its many offerings include Milwaukee Mud Pie and Wisconsin Cran-Apple Pie. The idea of a mud pie sounds mouth-watering to us, why not try it out for yourself? They're not the mud pies made outside of your house!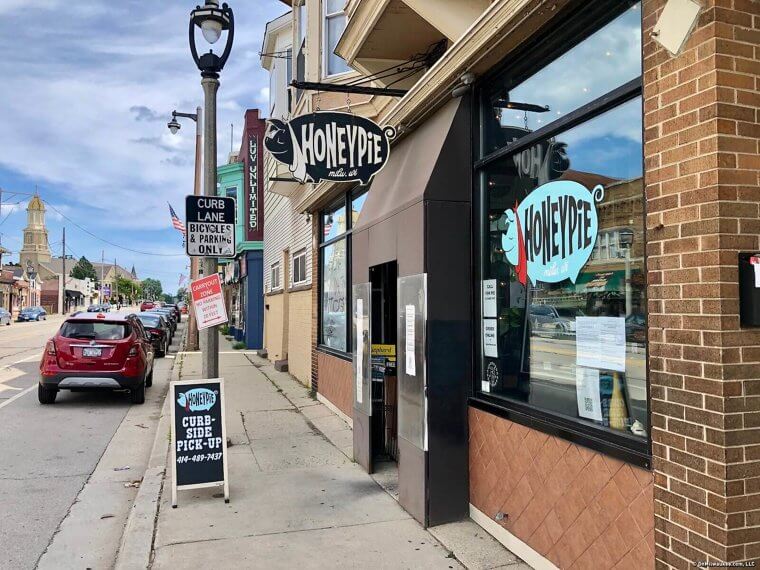 A La Mode Pies (Seattle, Washington)
If you're wondering what can surpass a wonderful pie, it's a wonderful pie that won awards. A La Mode Pies' bourbon butterscotch pie and French apple a la mode with Bluebird vanilla ice cream are going to leave you obsessed. You can probably die happy after tasting either one of them.

The little pie shop has many more pies to choose from. You do have to check the menu online, though, as it rotates every season.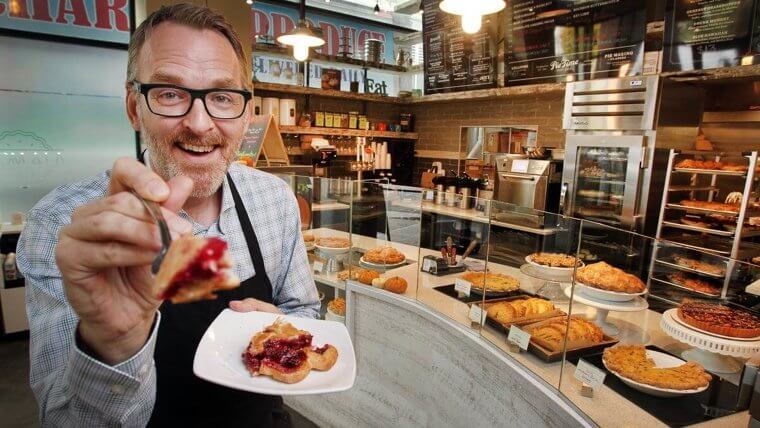 Three Brothers Bakery (Houston, Texas)
Run by three Holocaust survivors, the Three Brothers Bakery is home to the Pumpecapple Piecake. It's 11 inches tall and weighs about 23.5 pounds. Now that's overkill. Texas isn't just big in terrain. Their pies are fairly big too. No wonder people call the Pumpecapple Piecake, the "turducken of pies and cakes."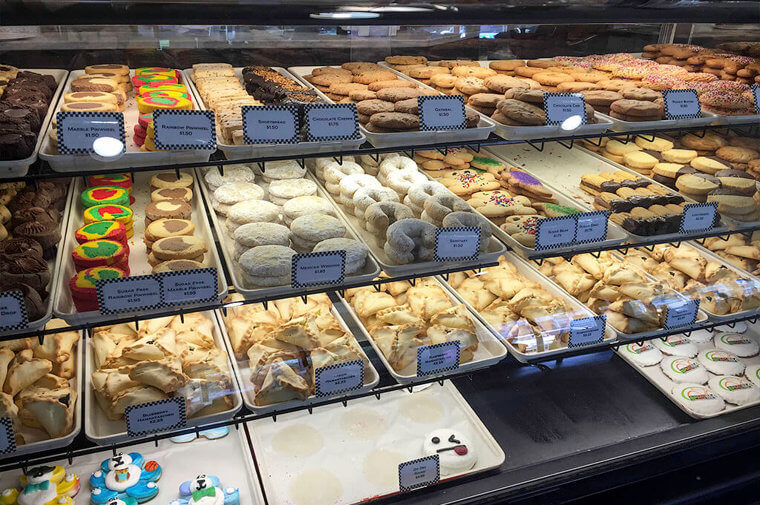 If you're a big fan of pies, then you'll now know where to look. There are plenty of options around, but these are definitely unique among the others. All that's left to say is bon appetit!