When you are preparing for a job interview, you need to make sure you are focused on getting the absolute best possible outcome from the interview. There are a lot of factors that you have to make sure you factor into the equation, and there are so many things that you should keep in mind here. Preparing for a job interview is something you need to make sure you get right, and this is important for future success. Now, there are a lot of things that play a part when it comes to improving the likelihood and chances of securing a job you are applying for. There are plenty of factors that play a role in helping you ace your job interview, and the way you dress plays a big part in this. Here are some of the things you shouldn't wear if you want a successful job interview.
Jeans
There's no particular reason why you should consider jeans to be the appropriate attire for a job interview, but just in case you were considering this, don't. Jeans are great for wearing in day to day life, as they are comfy, casual, and versatile. But, they are not the appropriate choice if you want to make a good impression with the way you dress in a job interview. Make sure you avoid the jeans and go for something that is smarter and more fitting for an interview environment.
Sneakers
Sneakers might be cool and comfy, and everyone's favorite type of footwear, but they are not the right choice for impressing at a job interview. No, not even the plain black ones. No matter how much you spent on them, or how amazing they look, sneakers do not belong in an interview room, and this is something you need to keep in mind. Going for smarter footwear is definitely recommended if you don't want to put off the interviewers right away.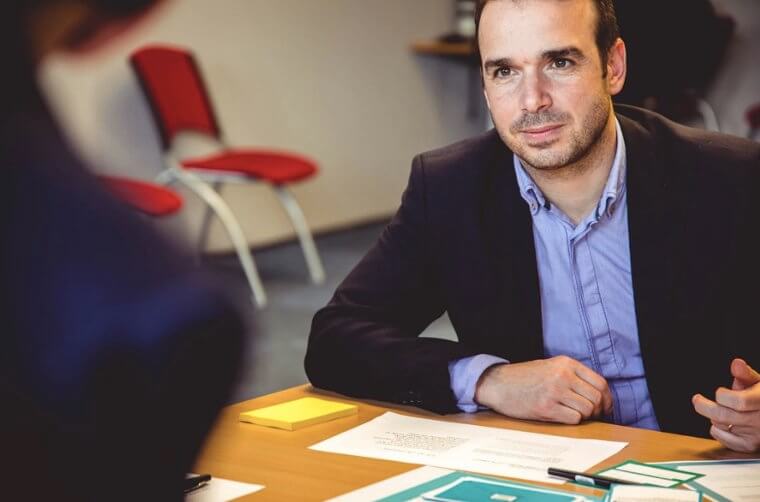 Too much color
It is tempting to want to express yourself when you arrive for an interview. After all, you want to be able to be yourself as much as possible in your working life. However, you do need to make sure you don't go overboard when it comes to expressing yourself. Sure, you could go for a colorful tie, but too much color can be off-putting to prospective employers. You have to remember that an interview is a professional situation, and you need to present yourself in a professional manner as much as possible.
Unkempt features
On that note, another thing you need to avoid for a job interview is showing up with wild, unkempt features. Make sure your hair is cleaned, washed, and styled properly. Do what you can to ensure any facial hair is trimmed and presentable, and basically make sure you are as well-groomed as possible. This is important for making a good first impression and coming across as someone who cares about how they are perceived.
If you want to be successful when you apply for jobs, it is important that you make sure you are focused on helping take things to the next level. One of the biggest things you need to keep in mind is the fact that what you wear has a massive impact on your life moving forward. There are plenty of factors to consider here, and knowing what not to wear is a vital part of the process.