Life gets busy, especially when you have kids to worry about. Meals can become…less of a priority and more of a chore. However, it doesn't have to be like that. There are steps you can take to eat healthier, and it never hurts to spend some time in the kitchen with your family, too. We have some helpful tips and recipes for you to try out before settling for that fast-food dinner. Let's dive into a healthier and tastier lifestyle.
​Build A Budget-Friendly Fridge And Pantry
Your grocery list should match your goals. It's easy enough to reach for the cheapest ingredients out there, but they may not sit well with your stomach or taste buds. Take a minute to research what you're buying, and you may find that there are healthier options that are more cost-effective.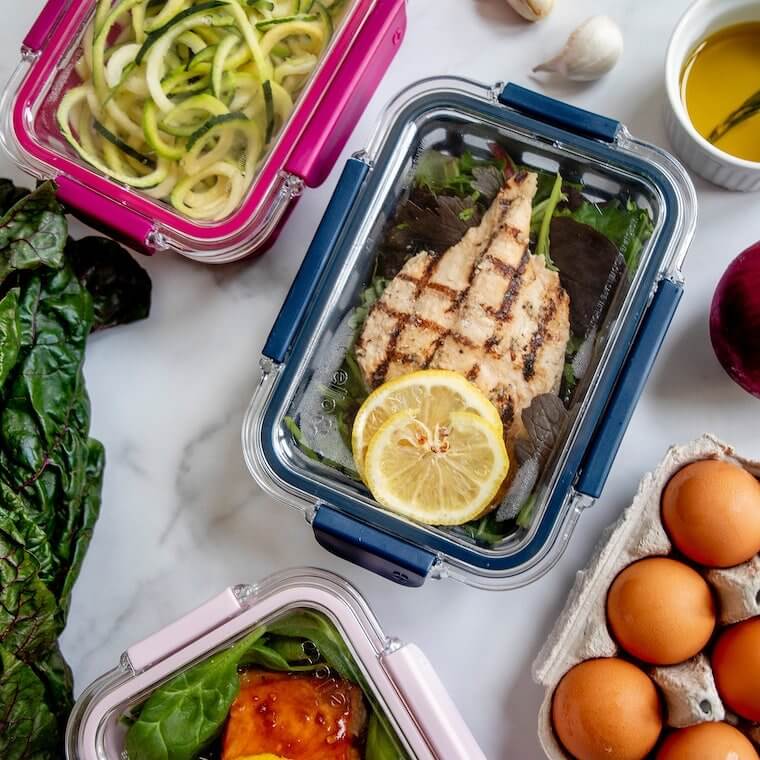 Plan A Few Meatless Meals
Meat is expensive. You don't have to have it with every meal you make. There are plenty of veggie options that will fill you up without emptying your wallet. Take a chance and reach for the ingredients you haven't tried before.

Take Advantage Of Leftovers
There's no reason you can't make a bigger batch when cooking dinner. It will save you time in the long run. Isn't it nice when you pull out a fully-cooked meal from the fridge the next day?
​No-Cook Breakfast Options
Who wants to spend time cooking breakfast? You want to sleep in, right? Here's a couple yummy recipes to get you started.
Cinnamon-Roll Overnight Oats
This is a sweet breakfast that is easy and cost-efficient to create. It only takes a few moments and the morning will deliver some delicious results.

Ingredients
·         2 ½ cups of old-fashioned oats
·         2 ½ cups of unsweetened non-dairy milk
·         6 teaspoons of light brown sugar
·         1 ½ teaspoons of vanilla extract
·         1 ¼ teaspoons of cinnamon
·         ½ teaspoon of salt

Put It Together
·         Stir all the ingredients together in large bowl
·         Divide it into small jars
·         Screw on the lids
·         Refrigerate overnight
​Everything Bagel Avocado Toast
If you want a breakfast that has lots of flavor and fills you up, then look no further. It's quick and easy to make, and you can even eat it on the way out the door.

Ingredients
·         ¼ medium mashed avocado
·         1 slice of whole-grain toasted bread
·         2 teaspoons of everything bagel seasoning
·         Pinch of flaky sea salt

Put It Together
·         Spread the avocado on toast
·         Top with bagel seasoning and salt
·         It's as simple as that!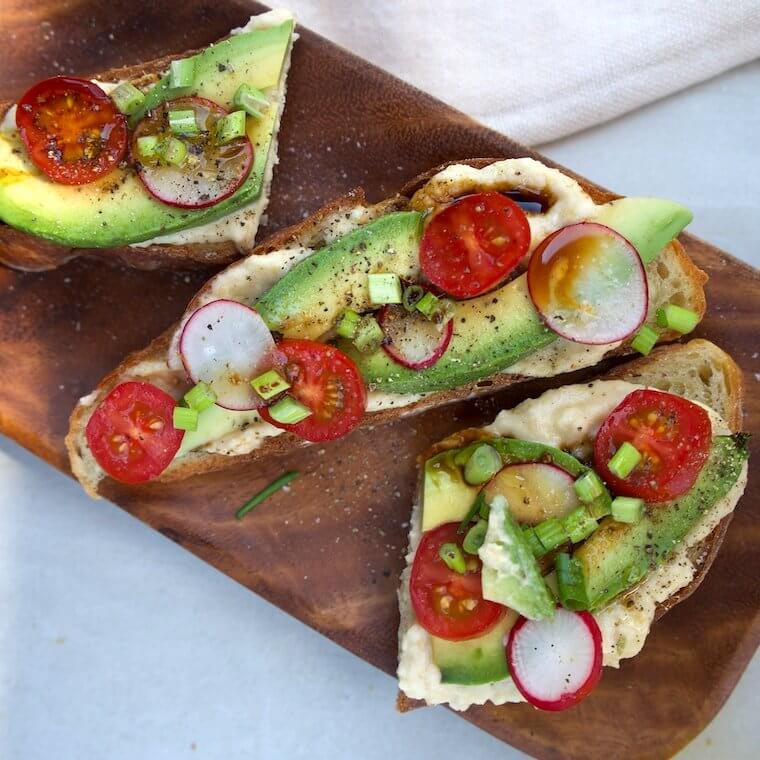 Meal Prep Lunches
It's difficult to eat healthy when you don't plan. That's why lunches are a great thing to make the night before, so you don't have an excuse to get fast food.
Spinach and Strawberry Salad
This is a simple but satisfying meal. It will fill you up and the strawberries will satiate that sweet tooth. You can even customize it, as we know everyone likes their salads a little different.

Ingredients
·         1 pound of boneless chicken thighs
·         ½ teaspoon of kosher salt
·         ½ teaspoon of thyme
·         ½ teaspoon of pepper
·         8 cups of spinach
·         2 cups of sliced strawberries
·         ¼ cup of feta cheese
·         ¼ cup of chopped walnuts
·         6 tablespoons of vinaigrette

Put It Together
·         Preheat the oven to 400 degrees and line baking sheet with foil
·         Place chicken thighs on baking sheet, spaced apart
·         Sprinkle chicken with salt, thyme, and pepper
·         Roast, flipping once until it's cooked through
·         Slice after it's had time to cool
·         Divide spinach into separate containers (your meals)
·         Top them with chicken and sliced strawberries
·         Add 1 tablespoon of feta and 1 tablespoon of walnuts
·         Seal the containers and refrigerate
·         Dress your salad when you're ready to eat!
Family Dinner
Dinner doesn't have to consist of processed food from take-out menus or even your freezer. You can provide tasty, nutritious food without breaking the bank. Here's our favorite choice.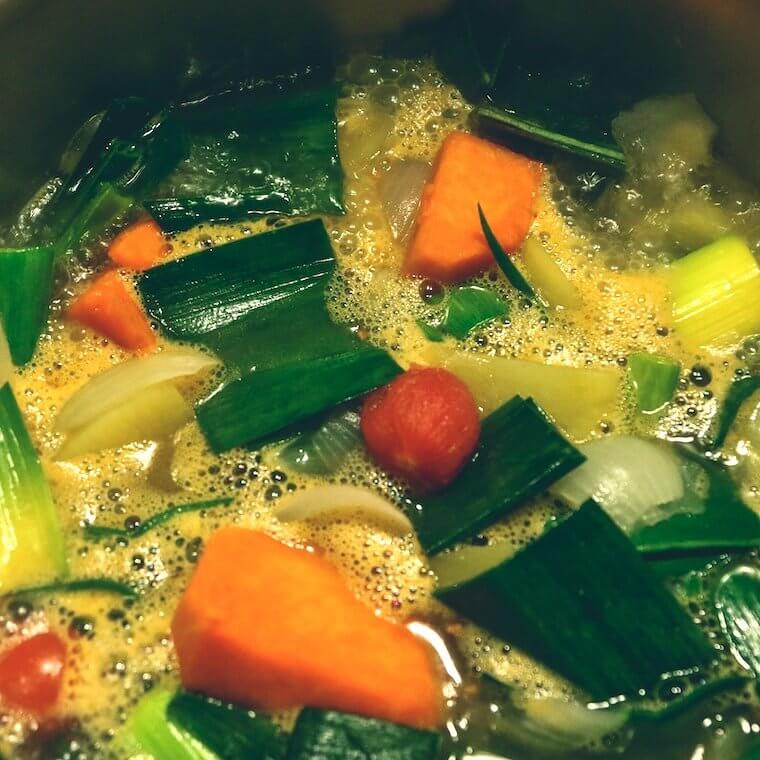 ​Slow-Cooker Vegetable Soup
If you want a low-calorie soup with an easy preparation process, this is the one to try. It's great for lunch and even leftovers throughout the week. It's satisfying, so you won't have to worry about being hungry afterward.

Ingredients
·         1 chopped onion
·         2 chopped carrots
·         2 chopped stalks of celery
·         12 ounces of cut green beans
·         4 cup of chopped kale
·         2 chopped zucchinis
·         4 chopped Roma tomatoes
·         2 minced cloves of garlic
·         2 cans of cannellini
·         4 cups of chicken broth (or vegetable broth)
·         2 teaspoons of salt
·         ½ teaspoons of pepper
·         2 teaspoons of red-wine vinegar
·         8 teaspoons of pesto

Put It Together
·         Combine ingredients into a large slow-cooker
·         Cook on high for 4 hours or on low for 6 hours
·         Stir in vinegar and top your serving with 1 teaspoon of pesto