When discussing the best food in the world, we can't fail to mention French cuisine. After all, the word itself is French. France has a rich history of unrivaled cuisine, with each of its regions having a unique taste. In this post, we're going to discuss five French foods that are so good that you should package them and bring them home.
1. Quiche Lorraine
The flavor and aroma of this tart make it popular not just in France but even in most western countries. This recipe traces its root to Alsace, and it is traditionally made with potatoes topped with cream, nutmeg, eggs, milk, and grilled bacon. It's hard to get the crust right when baking it for the first time, but it is very rewarding when you finally master it, as its rich smell will make you want to indulge in more.
2. Croque Monsieur
The name of this quick snack that was introduced in the early 1900s is not only funny but even mysterious. It literally translates to "Crunch Mister," which makes you think that the French men back then were so hungry that they were just waiting to hear the crunch. This delicacy is actually ham and cheese topped with béchamel sauce, while its partner, "Croque Madame," is the same foods topped with a fried egg. It is actually fairly easy to prepare, and you can do it with your pajamas still on over the weekend. All you need is bread, milk, flour, butter, and cheese to get you started
3. Coq Au Vin
Coq-au vin, which literally translates to "rooster in wine," is chicken braised in red wine with mushrooms and bacon. This cuisine is really symbolic to the French people as it commemorates their victory over Julius Caesar. Don't just save it for Valentine's Day or your trip to Paris. Try it now and see how delicious this classic meal can be.
4. Pets de none
This is a delicious French dessert pastry made with butter, sugar, and honey. Pets de none is best served warm, dusted with confectioners' sugar. It is made by preparing the dough with melted butter and molding it into small round shaped pieces, before deep frying and draining them after they are ready. Its ingredients should be locally available and the recipe is not too tough to handle. When you try it out, you will always crave for more.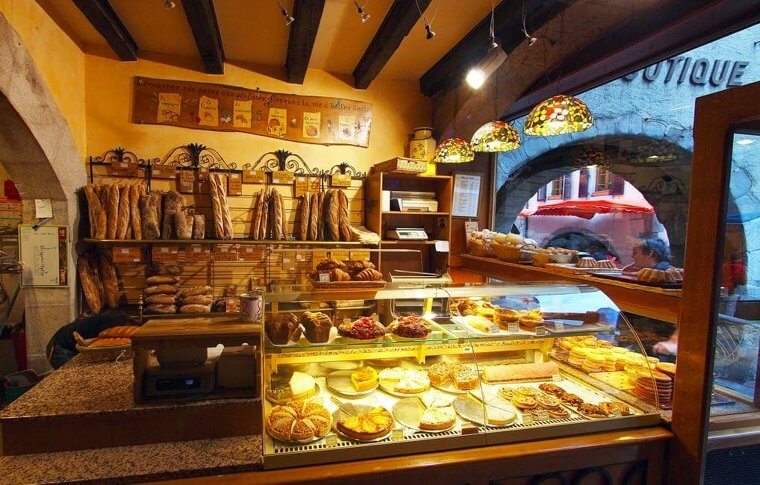 5. Chickpea Ratatouille
Who said that French cuisine can't be vegan-friendly? Well, they must be absolutely mistaken as this is not only delicious but great for vegetarians too. Chickpea ratatouille is packed with protein-rich chickpeas, stashed with summer zucchini and tomatoes. If you happen to prepare too much to finish it all, don't worry as you can save the rest for the next day and it will taste even better.
The French are known all over the world for their delicious cuisine. If you have a chance to visit, you should package up these foods and bring them back with you. If not, why not get cooking and see if you can make them on your own?